Christina Cleveland draws on personal experiences and a background in sustainable learning and brain-based coaching to lead Diversity & Inclusion at RBC.
As a young child, Christina Cleveland lived in a diverse community surrounded by individuals who had varied customs and lifestyles and celebrated various cultural occasions. Still, she and her family felt they fit right in – her mother was Indo-Caribbean and had immigrated from Trinidad and her father born in Canada, of Scottish and English heritage.
"There was a connection amongst all of us within that neighbourhood. I had aunts and uncles from all walks of life that weren't biologically related to us, but who were like family. There was no judgement – the people within our neighbourhood just created an environment where everyone was welcome," she explains.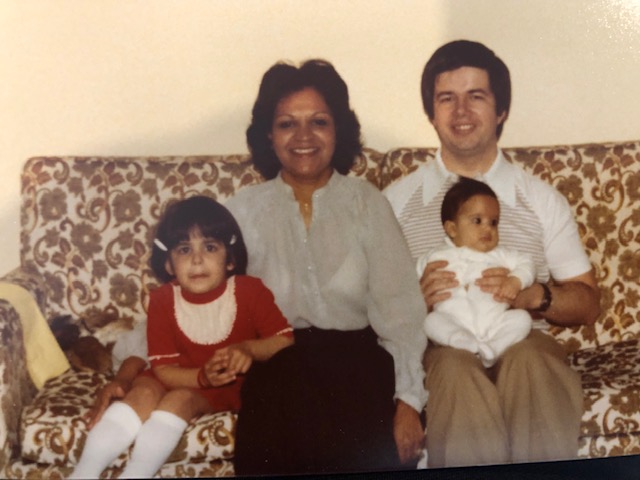 But when her family moved to a community that was less diverse when Christina was six years old, everything changed.
As biracial, Christina and her sister stood out very quickly as being 'different'. The many subtle differences between herself and others – even down to the contents of her lunchbox – quickly made her stand out. She and her sister were teased. Her family's home was vandalized, and people would sling derogatory remarks in their direction. "Kids made up songs, called us names," she says. "Others had difficulty accepting that we were from a mixed-race home."
These early experiences made Christina feel resentful about parts of her identity and prompted her to start covering up her heritage in an attempt to fit in. She also remembers her mother altering the way she would present herself in different scenarios – from her clothing to her accent – to fit in and to be respected and accepted. She recalls the emotional toll it took on her family.
It wasn't until she got older, after several years in the workforce, that Christina began to feel more comfortable with who she was and allowed herself to embrace her authentic self. Working at RBC, she says, played a key role in her ability to build up that confidence.
RBC: A Welcoming Environment
Prior to joining RBC, Christina worked in other environments where she felt like an outsider at times, and experienced various forms of bias and discrimination, including sexism and ageism, as she progressed in her career. When she came to RBC, however, she encountered a culture where so much was honoured and celebrated, and diversity was encouraged. "Seeing people proud about their heritage and who they were allowed me to dig a little deeper into myself," Christina explains.
Before taking on her role leading the Diversity & Inclusion team, Christina held the role of Senior Director, Strategy & Innovation on the Learning and Performance team at RBC. She was responsible for partnering with strategy owners across the enterprise to identify where learning would help drive performance, and how they could use growth, development and learning to help unlock more potential for employees.
One of the areas she supported was the inclusion and belonging learning portfolio, working closely with the Diversity & Inclusion team. In 2020, in the wake of the murder of George Floyd and growing civil unrest, it became clear there was more opportunity for learning with the increased curiosity and awareness among employees on social issues.
"Events of the last couple of years facilitated a greater readiness to engage in conversations. We introduced learning resources on anti-racism, anti-discrimination and anti-bias," Christina explains, adding that her team also supported programming on helping people understand micro-aggressions and micro-inequities, how to unlock potential through inclusive actions and how to be an ally.
Christina's leadership capabilities and background in brain-based coaching and sustainable learning created such a strong a connection with the D&I team, that when the opportunity to lead the team became available, it seemed like a natural alignment.
"Influencing a more inclusive and accessible future"
Christina calls securing her new role as the VP of D&I a "pinch me" moment.
"I feel very fortunate to be working in a space where our team can influence a more inclusive and accessible future for the generations yet to come," she says, adding that's particularly the case given the environment we find ourselves in today.
"The topic of Diversity & Inclusion, various expressions of bias, discrimination and hate made conversations about these social issues not just important, but urgent." Christina explains.
These factors have also helped people be more open to having those difficult or sometimes uncomfortable conversations. To allow themselves to be more vulnerable.
"We're no longer building a business case to convince people that these things are happening in the world and why it matters –people are more curious, more awake and more aware and they want to learn. There is more understanding and a desire to affect more meaningful change. Most of our efforts now are about helping to guide people on the 'how' and holding ourselves accountable for making progress to strengthen inclusion and achieve greater equity."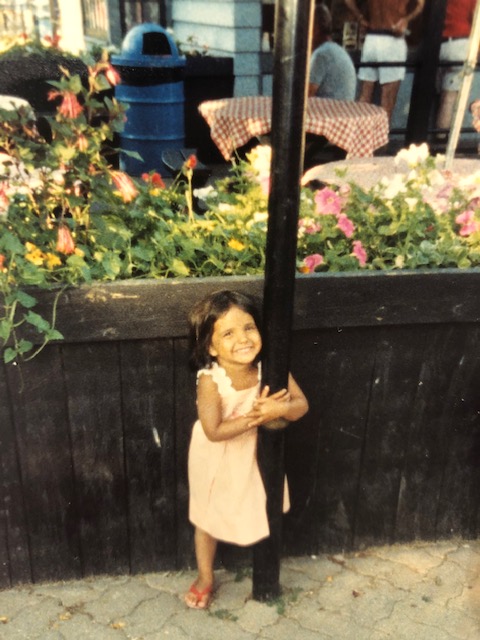 "Inclusion is not at the expense of excluding anyone"
When asked about her goals for her new role, Christina says she wants to encourage people to think about the Diversity & Inclusion space with a wider lens.
"There is a tendency to think about D&I as being only about racialized and marginalized groups. There is definitely a focus on these groups because they have been historically excluded and underrepresented. But inclusion is not at the expense of excluding anyone. It's about bringing everybody in and creating environments where we can have compassion, empathy and understanding for each other. Where together, we remove barriers to accessibility and interrupt bias so we can facilitate an even stronger connection with each other, across our organization and within the communities we serve."
She goes on to identify the three strategic priorities that underpin it: Advancing diversity, strengthening inclusion; and enabling economic inclusion. "Because as an organization, our vision is to help our clients thrive and communities prosper. We have the great honour and responsibility of supporting our clients and we have the opportunity to make sure we are creating more equitable experiences for all."
"You don't opt-out of D&I conversations because it's uncomfortable or you think it doesn't apply to you. In fact, that's probably a sign to lean in more."
Christina says she's also keen to continue creating spaces where people can acknowledge, learn and understand, and where it's safe to ask questions and learn from past mistakes.
She wants to avoid situations where people are afraid to speak up because they are afraid of saying the wrong thing. She is encouraging everyone to rally around safe spaces, understanding and deepening awareness of the experiences of those around you. "Creating meaningful change is about all of us; it's up to everyone to be more thoughtful and aware and accepting of the unique identities of those around them. It takes all of us to Speak Up for Inclusion to ensure it's effective."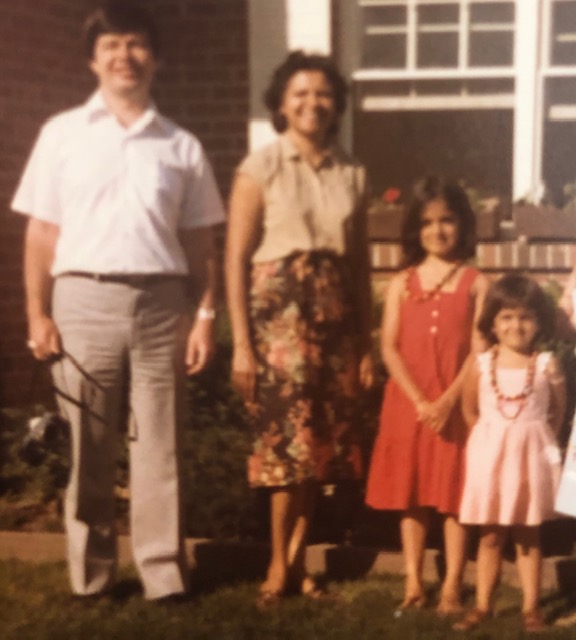 Christina says RBC offers the perfect environment in which to do that. As one of Canada's leading financial institutions, RBC helps to set the tone as an workplace where employees can show up as their whole selves and speak openly about how they are feeling—without shame or judgment. In fact, the RBC Leadership Model empowers leaders to embrace compassion and authenticity to help create an environment where employees feel psychologically safe and, in turn, are more likely to feel comfortable and included – helping to foster a true sense of belonging.
Christina believes this approach is even more important now in a world where the once-separate lines between home and work are now blurred. From where we're working to how we're working. "Over the past few years, work has become more human. That's a good thing. It has enabled a broader view on the connection between DEI and employee well-being and what that means to driving peak performance."
As she continues to lead Diversity & Inclusion at RBC, Christina intends to draw from her personal and professional experience and lean in to empathy and compassion as she executes a vision that touches RBC employees, clients and communities.
Diane Amato is a Toronto-based freelance writer who loves to talk about finances, travel and technology.