30 years ago, a handful of women in financial advisory and institutional sales roles at Dain Bosworth – now RBC Wealth Management US – started a grassroots movement to improve the opportunities for women within the firm and the industry. This year is an anniversary of progress and momentum.
Three decades later, the Women's Association of Financial Advisors (WAFA) has grown from a small group of women to an RBC Employee Resource Group (ERG) of over 300 members. And although times have changed and progress has been made, there is still work to do. As such, WAFA's mission remains unwavering – to support the recruitment, retention, productivity and advancement of women financial advisors and branch directors.
Bridging the gender gap in finance
In 1991, women were gaining ground in the U.S. workforce – they represented well over half of the labour market and were rising in leadership ranks in education, politics, science and business. Yet the representation of women within the financial services industry – in advisor positions in particular – was not keeping pace. Women held less than 10% of roles within financial services1, leaving them unsupported and isolated. A group of trailblazing women – who later became WAFA – decided it was time to see more people like them at the table.
In a recent conversation, Kristen Kimmell, Head of Advisor Recruiting and Field Marketing at RBC Wealth Management US, shed some light on the reasons behind the shortfall of women in financial advisory roles.
"Women haven't seen this as a possible career in the past," she explains. There is rhetoric that exists in these roles – that you have to have a brilliant mind, like to do a lot of research, be exceptional at math."
So a big part of Kimmell's job is myth busting. "A lot of myths have created real barriers – that the job is all about performance and picking stocks. Really, it's more about relationship management, helping others achieve their goals, listening, having empathy and multi-tasking. Really, are there any skills that define women more?"
Kimmell cites two ways to fill the pipeline of female financial advisors. The first is to attract women when they're investigating first career choices. Kimmell was part of a team that developed a college ambassador role and broadened the internship program to attract more women coming out of school. They have also partnered with Rock the Street Wall Street by sponsoring a local high school. They're providing insight into the financial services industry as well as teaching the basics of financial literacy over a school year. Participants have also had the opportunity to tour RBC and attend a session of the WAFA conference.
The second is to catch women in transition (over 60% of women in the U.S. are planning a career pivot this year). Kimmell and her team have therefore developed a powerful series of documentary-style videos that showcase some of RBC's successful women financial advisors. By sharing these stories, women can discover the many paths they can take to get to these positions, see other women like them in these roles and have a view into the firm's culture and support system.
Supporting and advancing women advisors
This concept of seeing successful women in advisor and leadership positions is one WAFA carries through in its annual conference. Held annually since 1992, the conference is an opportunity for female advisors to connect with each other in person, build their networks, gain new skills and build best practices. And part of the event is hearing from female advisors.
"We create panels of female advisors and get them on stage," explains Jeri Larrinaga, Managing Director – Financial Advisor, Senior Consulting Group at RBC Wealth Management US and WAFA president. "If you see someone who looks like you and sounds like you, it might be easier for you to raise your hand for a new opportunity."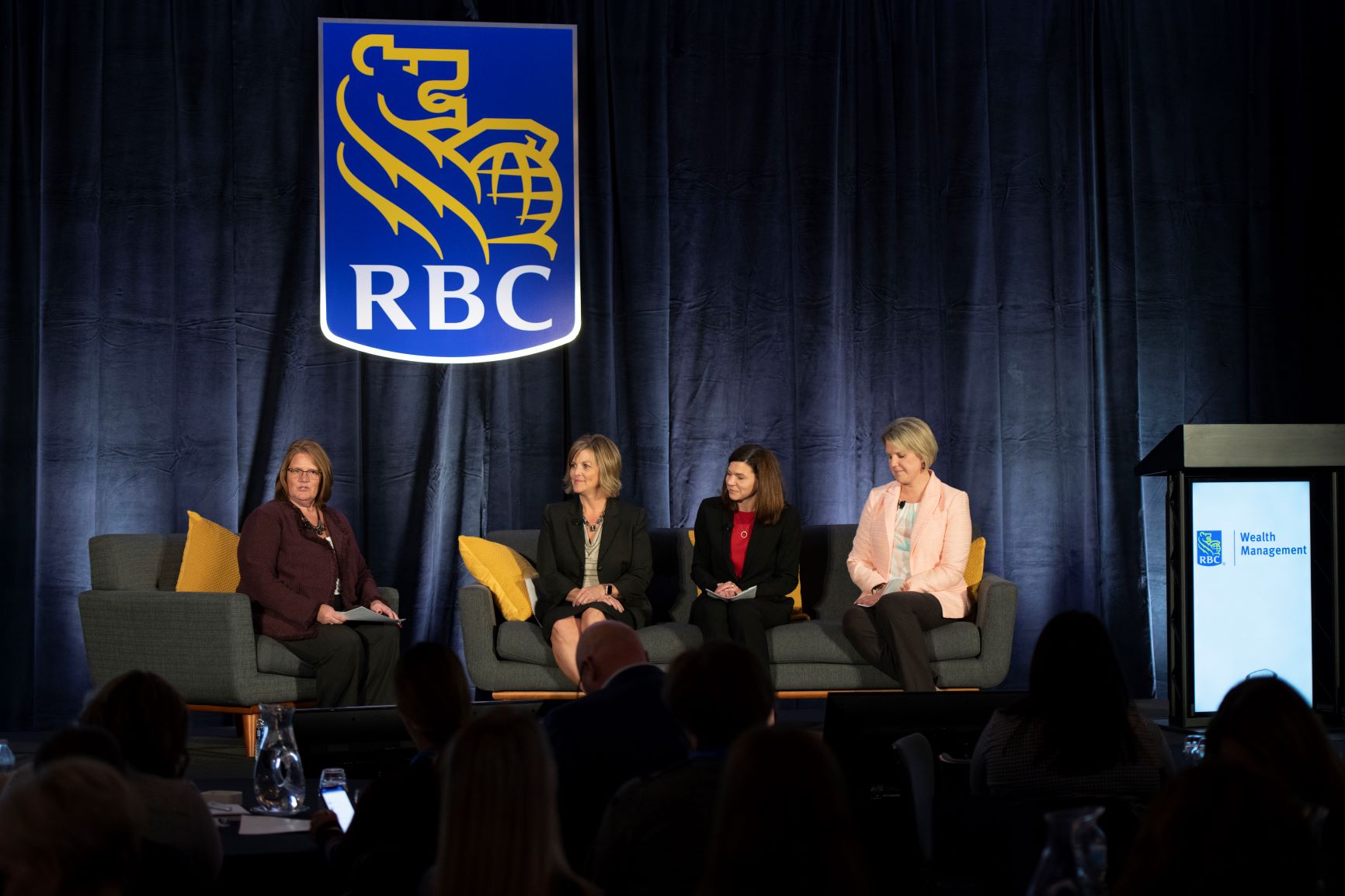 The conference is a yearly highlight for the group, and Larrinaga is quick to point out that it is so much more than bringing women together. "It's about lifting, educating, mentoring, growth and education," she says.
The conference is such a powerful event, in fact, that internal metrics show year after year that those who participate in the conference increase their production levels more than those who don't attend.
"People leave feeling so energized," says Larrinaga. "When we go back to our offices, it's like we've been recharged."
The gap is closing, but there is still work to do
Thanks to groups like WAFA, barriers to women's success in finance are breaking down – and WAFA itself has been a catalyst for many enhancements at RBC Wealth Management US that make it easier for women to thrive – such as increased maternity benefits for commission-based employees, more comprehensive fertility benefits, a Milk Stork program for breastfeeding employees and more. Female advisors have also delivered incredible support to their peers during the pandemic. Larrinaga, for instance, has had multiple conversations with women providing informal mentorship during challenging times. "I've spent countless hours on the phone with women just to be there for them – whether they are new to the business, are juggling kids at home or working on building a business plan."
Since 1991, women financial advisors have experienced a tangible increase in both support and in representation at all levels of business. There are more women leading branches and complexes at RBC Wealth Management US than ever before and the firm has seen a steady increase in female financial advisors over the past several years.
But there is more to do.
While WAFA is celebrating its 30th anniversary and all the incredible gains achieved within the firm and in the industry over the last three decades, they remain as committed to their mission as ever. Because their work is not yet done.
"Our theme for the year is Rising Together," explains Larrinaga. "We are uplifted already, but we are still moving. We have already risen, but we are still rising."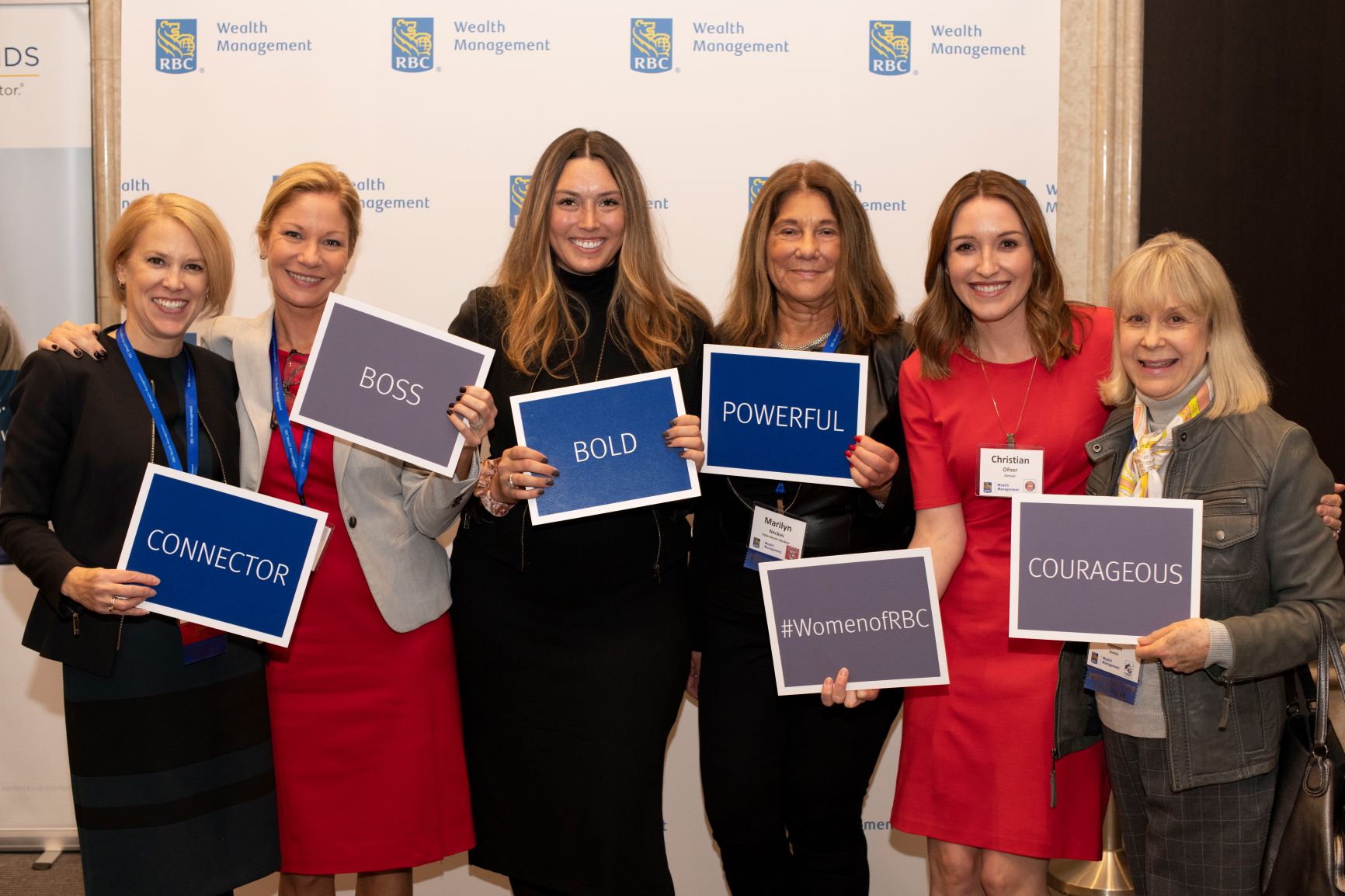 Intent on celebrating the anniversary over the year, instead of marking just one day, Larrinaga and her team are sending out communications every month, profiling women who have been at the firm for 30 years and asking for stories to share. "We don't want to just celebrate this milestone at the conference in November. We want to celebrate all year," says Larrinaga. "It's not just an inspiring day, it's an inspiring year, a lasting theme. Ours is a story of strength and resilience – of thought-provoking, intelligent and awe-inspiring women who just want to keep moving forward. It's a 30-year journey that isn't over yet."
---
1 – 1991: Dain Bosworth's "Association of Women Brokers"
Diane Amato is a Toronto-based freelance writer who loves to talk about finances, travel and technology.