RBC's Accessibility Office will enable RBC's ongoing efforts to proactively identify, remove and prevent barriers for Persons with Disabilities.
At RBC, diversity and inclusion is more than just a value – it's a core strength. Today, the Global Diversity & Inclusion team actively works towards advancing representation across the organization for employees, clients and the communities we serve – and creating an even more accessible RBC is a fundamental pillar of our efforts to strengthen inclusion.
In a recent conversation, Christina Cleveland, Vice President, Global Diversity & Inclusion at RBC, shares the latest on the Accessible Canada Act (Bill C-81), and reveals new initiatives at RBC that align with the purpose and goals of the Act. RBC employees with disabilities also share their experiences with accommodations and their thoughts on the work being done to support people with disabilities and those who care for them.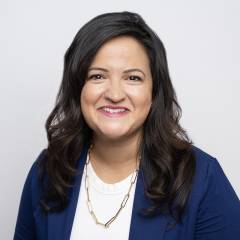 Accessible Canada Act
The purpose of the Accessible Canada Act, introduced in 2019, is to make Canada barrier-free by January 1, 2040. This involves identifying, removing and preventing barriers across several priority areas, including employment, the built environment, information and communication technologies, procurement, design and delivery of programs and services, and transportation.
"Regulatory requirements come up as an accountability measure to make sure that individuals and organizations are acting in the best interests of groups that may be historically underrepresented or marginalized," says Cleveland. "The Accessible Canada Act is an example of that."
As part of the Act, all federally regulated organizations are responsible for establishing an Accessibility Plan by June 1st, 2023. As Cleveland explains, "it is a body of work that has allowed us as an organization to reflect on where we might be able to identify and eliminate barriers that prevent persons with disabilities from being able to fully engage with RBC. We think about accessibility as a financial services provider, as an employer and as members of the communities we serve."
Leading with accessibility in mind
RBC has a long-standing commitment to diversity and inclusion, and accessibility is a fundamental component of our efforts. For Cleveland, she considers the Accessible Canada Act as catalyst to bring teams from across the enterprise together to continue the journey to lead with inclusive design and accessibility in mind.
Given the broad dimension of disability, Cleveland believes there is a significant learning opportunity for individuals and organizations. "Disabilities can be visible or invisible, they could be physical, mental or cognitive. Individuals can be born with disabilities, or they may acquire them in their lifetime – and they could be permanent, temporary or episodic. It's not until you start to experience disability directly or through close relationships that you realize the world isn't as accessible as it could be. I think there is a huge opportunity for us to overcome attitudinal barriers by learning more."
Neuro inclusion is one area that hasn't received much attention in accessibility discussions in the past, and one where RBC is leaning into more today. "Neurodivergent individuals are people whose brains process information or learn or behave differently than what might be considered typical," Cleveland explains, listing examples such as autism, ADHD and dyslexia.
Boosting representation, reducing stigma
Unfortunately, one of the biggest barriers to supporting people with disabilities –is stigma. "While accommodations might be what an individual needs to unlock more of their potential, they may not be comfortable disclosing their disability," shares Cleveland. "This stigma is so critical for us to tackle – one of the biggest barriers experienced is the attitudes towards people with disabilities." She goes on to explain that when individuals hold back on disclosing their disability status, it limits RBC's ability as an employer to both understand representation in the workforce and what programs or services we could be adding or improving.
RBC has made a commitment to advance representation of Persons with Disabilities by 50% by 2025, which Cleveland hopes will lead to greater accessibility. "It can be challenging to think beyond your own lived experience. That's the benefit of diverse views and perspective," she says, hoping to achieve an environment where people are more comfortable disclosing their disability status and the challenges they could otherwise face in the workplace.
RBC Accessibility Office
As part of RBC's Strategic Roadmap 2025, RBC is establishing an Accessibility Office, which will have oversight for supporting various teams across the enterprise to enhance accessibility. It will span functions such as corporate real estate, technology, operations, procurement, corporate communications, marketing, compliance, risk and more. "The Accessibility Office will help facilitate progress on the commitments made in our recently published Accessibility Plan and keep us in touch with new barriers that may be emerging," says Cleveland
By establishing RBC's Accessibility Plan and Accessibility Office, we continue to make progress on our D&I journey to support the full and equal participation of all persons. In addition to the commitments under the Accessible Canada Act and provincial legislations, we will continue to align our efforts globally, including those related to The Americans with Disabilities Act (U.S.) and Disability Confident commitments (U.K.) as well as other regions.
"Accessibility is often an afterthought in the design of experiences, policies or procedures. We want it to be something that we consider at the beginning, and that's why the establishment of the Accessibility Office is something we're so proud of," says Cleveland. When you can lead with accessibility instead of chasing it, it improves the experience for everybody."
RBC employees react
Amanda Moore, Director, Wealth Management Canada Compliance is excited about the Accessibility Office and the approach of starting with a focus on inclusion when designing workplace tools, standards, and policies. Discovering, accepting, and learning to manage her own disabilities has been a considerable challenge – but one that is made easier with the support of others. Having been diagnosed with narcolepsy, a sleep disorder, shortly before joining RBC Moore admits to initially being very uncomfortable disclosing it in the workplace.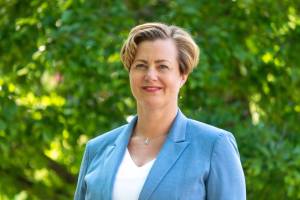 "It's not something you want to announce in a high-power environment. Yet it can be a hard condition to manage within the workplace setting," she says. She credits getting involved with the RBC REACH Employee Resource Group, which has a mission to eliminate the stigma and stereotypes around disability, with helping her understand and face her own fears around disclosure. More recently diagnosed with ADHD and having experienced the serious mental and physical health issues which often result from missed or late diagnosis of this complex condition, Moore acknowledges the significant role stigma plays in an individual's ability to thrive with a disability. As a neurodivergent individual, she feels there are added misconceptions to navigate.
Moore's hope is that the Accessibility Office will provide teams across RBC with education and resources designed to support neurodivergent employees and clients. "Knowledge is power," she says. "The more people understand the broad spectrum of what disability can be, and the benefits that disabled perspectives can provide, the better prepared we will be to support people with temporary, permanent, visible and invisible disabilities."
Jennifer Smits, Initiatives and Implementation, Banking Operations has been living with a disability for the past 25 years, which she has spent as an employee at RBC. Legally blind, she requires technical accommodations to work effectively. "I am grateful for the development of the improvements that have been made that have made my own experience smoother, but we still have a tremendous opportunity to elevate the experience and to fully support employees so they can succeed in their careers."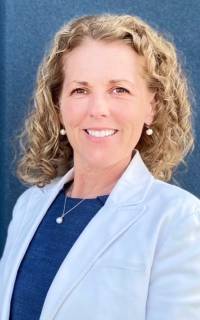 Smits feels the Accessibility Office will help support not just individuals and caregivers living first-hand with a disability, but leaders as well. "I understand the challenges that face people leaders in that they're trying to balance the needs of their entire team with the unique needs of a few who have accessibility requirements," she says, adding that more awareness of available accommodations and how to access them will benefit everyone. "To have a central body to wrap their arms around employees and managers who require support is very exciting."
15% of the world's population is living with a disability, including over 6 million Canadians. And this number will only increase with an aging population and growing mobility needs. It's why allies and caregivers become an essential part of the accessibility conversation. "Allies can help identify, prevent and remove barriers as well. Often the people who start raising their voices are those living with a disability or their direct caregivers – allies can do more to help facilitate awareness," says Cleveland.
The Accessibility Office is one area where people with disabilities, caregivers and allies can come together to build awareness and strengthen inclusion.