One of the biggest challenges people with disabilities face is how others perceive them. Ahmed Abukar and Jessica Dell'Unto share how societal perceptions have tried to hold them back – and how they push through the limits placed on them.
One in five Canadians aged 15 or older have one or more disabilities –6.2 million people across the country. Worldwide, over 1 billion people are living with at least one disability. December 3rdis the United Nations International Day of Persons with Disabilities – an observance that aims to promote the rights and well-being of people with disabilities in all spheres of society, and to increase the awareness of the circumstances they face in every aspect of political, social, economic and cultural life.
---
Research has consistently shown that people with disabilities are more likely to be unemployed or underemployed compared to the rest of the population. RBC employees Ahmed Abukar and Jessica Dell'Unto recently shared their stories and revealed how the perception society has of them is one of the biggest challenges they face.
Dealing with doubt and misconception
Ahmed Abukar has a rare eye disease that has caused vision loss. When he meets new people, they're surprised he has a job given his impairment. When he tells them he works for RBC, they assume he's in a low-skilled position.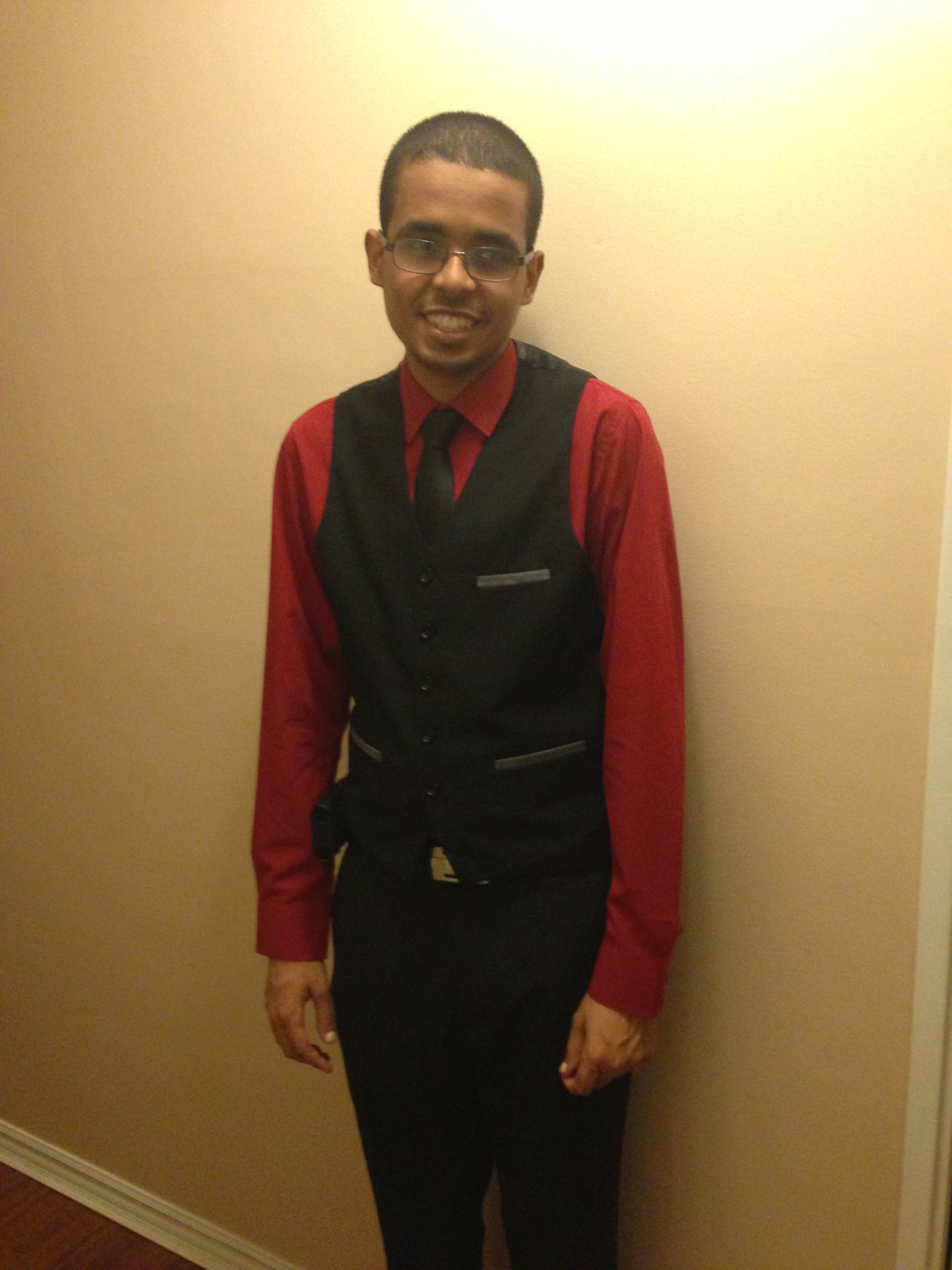 Ahmed Abukar
Since high school, Ahmed Abukar wanted to pursue a career in accounting. "A lot of people doubted me when I told them of my aspirations," he recalls. "They told me it's a visual field and that I wouldn't be able to do it." At university, he was advised to take a reduced course load given his visual impairment. He told the school that he was capable of completing all of his requirements, with just a few accommodations. He was able to take a full course load and graduated with distinction.
"The biggest challenge we deal with is people's attitudes," he explains. "They have a perception that we cannot do something. It amazes me to this day the number of times people are shocked that I have a job. When I tell them I'm on the CFO finance team, the silence is indescribable. When you have a disability, people don't see you for who you are – they see your disability and automatically perceive you have limited abilities and need support."
Jessica Dell'Unto's contract wasn't renewed after sharing her Muscular Dystrophy diagnosis with her previous employer – even though her ability to do her job hadn't changed.
Nine years ago, Jessica Dell'Unto was working at a new job in communications when she received her Muscular Dystrophy diagnosis. She had decided to keep the news to herself for a time while she figured out how to handle it. "I didn't want to be upset when talking about it to my employer," she explains. "I knew you could have a full, wonderful life with a disability and thought if I shared it too soon I would be emotional, and I would set the tone the wrong way – I wanted to take my time and share at a pace I was comfortable with."
After a few months, however, the weather started to get icy and Jessica wanted an accommodation of a parking spot to reduce her risk of falling. She felt it was time to disclose her disability. The next day, she was told that because of her diagnosis, she was clearly not able to do 60-70% of the responsibilities of her job. "I was very surprised they felt confident to make this judgement without knowing much about it," Jessica reveals. She tried to advocate for herself and even presented a note from her doctor who advised that her diagnosis would not have an impact on her ability to do her job successfully. But her employers disagreed and reduced her hours, eventually choosing not to renew her contract. "It made me feel really negative about disclosing my disability – I should have been able to trust my employer."
Jessica was worried she wasn't going to be find a job, and that she would be faced with similar attitudes elsewhere. She remembered seeing ads about Diversity & Inclusion at RBC and knew it had a reputation as one of the top places to work. Following a diversity hiring event where she met with a recruiter, she was offered a position with the RBC Advice Centre.
Overcoming real and perceived barriers
Ahmed has had a lifetime of dealing with different challenges. "Society wasn't built for someone with a visual impairment," he says. "I've had to adapt from a young age – for instance, the playground was not built for me." He also came to Canada at age nine, where he went to school for the first time and began learning English. "I had to figure things out for myself and find creative ways to make life easier." He had to learn a new language, and learn how to use adaptive devices in order to function in a sighted society. All this and he graduated from high school at the top of his class.
So he finds it interesting that people doubt his abilities. But he doesn't get angry. "The best way to change people's perceptions of you is through your actions," he says. "You show them what you're capable of, and once they see that firsthand, their perception changes. It's all about being patient."
Jessica also believes that changing perceptions can begin with the way you embrace your disability. "When I started at RBC, Day One in my training class I told the team that I have a disability. I wanted to make a point of being proud of it. And every step along the way I have been met with positivity and professionalism. I have also been met with people who want to help."
Meg Zucker is a Managing Director at RBC Capital Markets New York office and an Executive sponsor of RHeart – the Employee Resource Group (ERG) dedicated to promoting, advancing and recruiting people with disabilities within the business. She is also the Founder and President of Don't Hide It, Flaunt It (DHIFI), a 501(c)(3) non-profit organization whose mission promotes social emotional and empathy-based learning. Through her work at DHIFI, Meg is an active advocate for people with both visible and invisible differences to help them celebrate what makes them different. She is particularly passionate about driving change around perceptions and acceptance. "My favorite saying is: What you think of me is none of my business. It is extremely important for someone who is different to not be consumed by assumptions about their abilities inevitably made by strangers." Meg also encourages all people, including persons with disabilities, to 'flaunt' their differences – to embrace and celebrate what makes them unique. "Unconditional self-acceptance is the ultimate goal."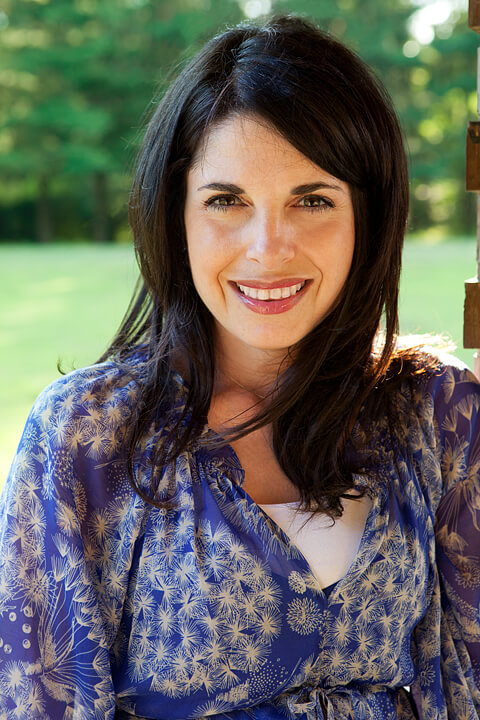 Meg Zucker
The impact of COVID-19
COVID-19 has affected all Canadians differently, and the impact on people with disabilities varies depending on individual circumstances. The opportunities vary too.
For example, Jessica feels that COVID-19 has revealed a lot about hiring someone with a disability. "In the past, employers may have felt that working from home would be a detriment. I think this time should be an eye-opener for employers that most jobs can be done perfectly well from home. Performance is based more on drive, commitment and time management – this time shows us that you don't need to be in an office to get your work done."
Ashley Caldwell, who co-chairs the RHeart ERG with David Goldman and Odarkor Lamptey, agrees that there is a unique opportunity today to hire people who may have never been able to join the workforce before. Ashley suffered a spinal cord injury as a child and walks with a cane today. She admits that for someone like her, working from home is a great situation. "This moment in time has shown how flexible workplaces can be – it has and will open an aperture for people with disabilities."
She also recognizes, however, that working from home can create significant challenges for people with mental health issues. "We know there are people who are really struggling with anxiety. Companies are going to have to take another step forward to support them, and to remember that there are different definitions of disability."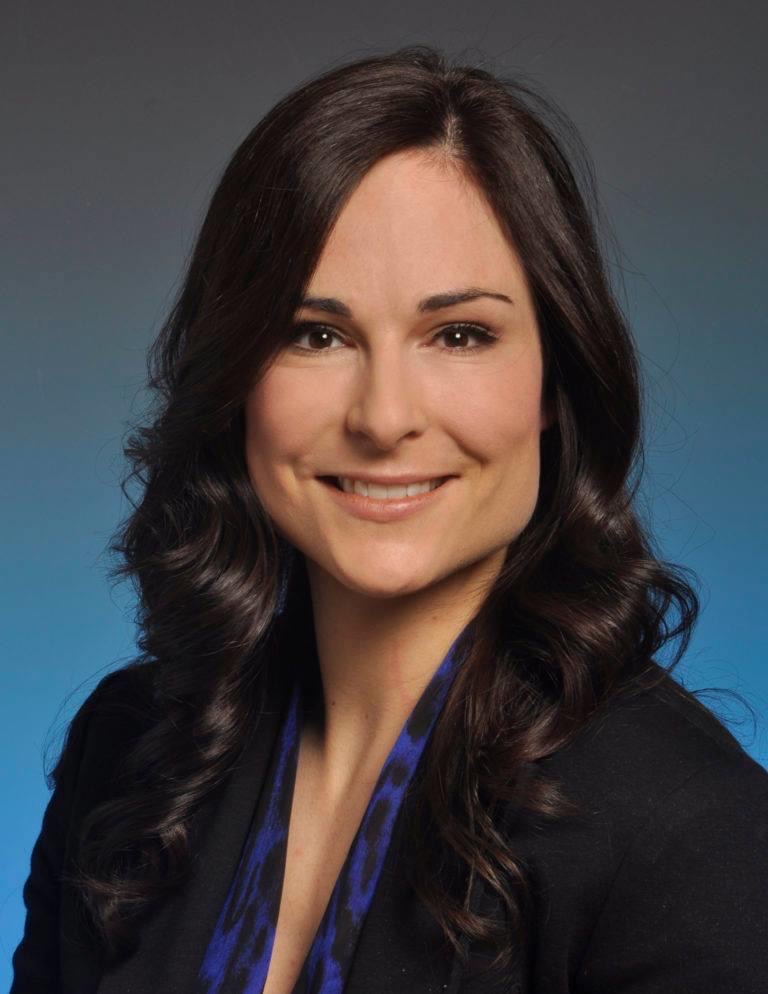 Ashley Caldwell
People with disabilities are one of the most underrated and underrepresented groups in society. Increased awareness of their talent, potential and resilience is necessary to bring more individuals into the workforce. "We need to change the dialogue around disabilities," says Ashley Caldwell. "It's not just about trying to hire people because it's the right thing to do – this is an incredibly successful, competent group of people. Diverse thought creates excellence. We should want them on our teams."
Initiatives such as RHeart and the UN International Day of People with Disabilities can help create the awareness needed to move the needle, and equip employers with the tools, language and knowledge required to level the playing field and empower people with disabilities to thrive in meaningful careers.
Contributions to programs that support people with disabilities can also help advance opportunities and reveal untapped potential, which is why RBC Foundation is proud to offer support to deserving organizations such as the Learning Disabilities Association of Canada and March of Dimes Canada.
"Thanks to the support of RBC Foundation, the Learning Disabilities Association of Canada has been able to re-double its efforts in support of Canadians with learning disabilities and in particular, develop resources for those who support Canadians with learning disabilities." – Mark Buzan, Executive Director, LDAC
"This generous gift from the RBC Foundation will help support a wide range of new virtual programs," said Len Baker, President and CEO of March of Dimes Canada. "These programs create connection, belonging and a sense of community for people with disabilities, who are additionally impacted by the challenges of social isolation during these unprecedented times."
Diane Amato is a Toronto-based freelance writer who loves to talk about finances, travel and technology.