RBC is on a mission to encourage Indigenous students to pursue careers in tech. As one of Canada's largest tech employers and committed to the values of inclusion, RBC engaged Indigenous Peoples Development Program (IPDP) Associates to find ways to increase Indigenous representation in the sector.
RBC is committed to helping Indigenous communities thrive and believes in co-creating solutions with Indigenous people. The Social Innovation Challenge is part of the RBC Indigenous Peoples Development Program (IPDP), which hires early-in-career Indigenous undergrads and creates opportunities for them to develop critical skills. Organized in partnership with the Early Talent Academic and Strategic Relationships Team in Technology & Operations, the Challenge offered a way to gain insights into how to better engage with Indigenous post-secondary students from Indigenous employees.
Two IPDP teams tackled the challenge statement head-on with the support of mentors from RBC's Royal Eagles Employee Resource Group. Starting the process in late July, the teams spent weeks researching, gathering ideas and input, and creating solutions. On September 22, 2022, the teams presented their ideas to a panel of judges made up of senior leaders within RBC. Teams were judged on the impact, innovation, presentation and feasibility of their solution.
"It was inspiring to hear how [the IPDP Associates] ideas extended beyond existing students, but also incorporated how their ideas can support generations of students to thrive and prosper." — Aaron Martyniw, Regional Vice President Central Saskatchewa.
An important challenge to solve
Despite the explosive growth of Canada's technology sector over the last 30 years, Indigenous people are chronically underrepresented. Although Indigenous people contribute roughly 6 percent of Canada's overall GDP ($100 billion), only 2.45 percent of that is created through science and technology compared to approximately 8 – 9 percent of Canada's GDP.
Further, two-thirds of jobs held by Indigenous workers are at risk of a skills overhaul, due to the advanced technologies driving transformational change in many of the sectors Indigenous communities depend on.
With 750,000 Indigenous people transitioning through post-secondary schooling over the next decade, combined with a 10 percent year-over-year growth rate in tech roles and salaries, the time is ripe to reach Indigenous students and provide the tools, support and solutions needed to integrate them into the tech sector.
The winning solution
The winning team, Teach-Education-Challenge-HandsOn for Indigenous-People (TECH IP), built an insightful solution. Their online hub – which could take the form of a website or application-based platform – is intended to address how to upskill in the industry.
"Our approach becomes a holistic way to develop long-lasting relationships with Indigenous graduates, showing that RBC is committed to supporting individual development," explained team member Rene Jourdenais. "As this platform will be free to use, students can access learning resources, mentorship opportunities and different relationship-building beyond their communities." Further, it is a platform where students can also complete freelance work for businesses, helping them to build their portfolios."
For those without extensive knowledge of the corporate world, there is a large gap in terms of how to obtain roles as well as the soft and hard skills required for different areas of business. TECH IP's hub will allow for users to network with recruiters and for communities and students to build awareness of RBC and the company's commitment to inclusion and belonging.
The runner-up idea
The runner-up team, Pacific-Atlantic, presented a solution focused on removing the barriers that could be blocking Indigenous youth from accessing careers in tech.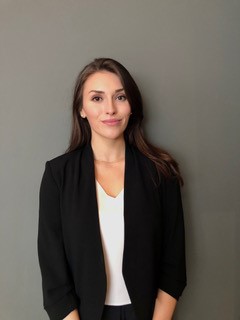 "The root cause of the problem has been understood for some time, and we want to go in and help," explained Alyssa Witts. "By building relationships that can help facilitate and provide opportunities to get students excited about continuing their education, providing them with the accessibility and resources they need to do so."
"In order to build experiences that matter for Indigenous youth, we must have Indigenous perspectives at the table. I am very grateful to the IPDP Associates for informing and inspiring the path forward with these creative solutions," said Meagan Filion, Senior Director, Early Talent & Academic Relations
While only one team secured first place, the winners of the Challenge are numerous. With thoughtful, feasible and innovative solutions for reaching and attracting Indigenous students into tech roles, the benefits extend through the tech sector, Indigenous communities, the Canadian economy and beyond.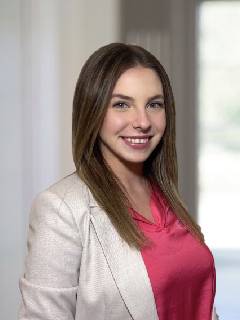 "It's important that we [as Indigenous young people] can be the voice and create a seat at the table for those who don't have that yet." expressed Jourdenais. "And, to attract more Indigenous youth into RBC means ensuring they recognize that beyond their work they are a person first and that RBC as an organization respects their culture, heritage and background."
"The team's effort and passion were inspiring, and it left me thinking the future is bright with innovative ideas and collaboration these teams put forward." — Lisa Melo, Vice President, Learning & Performance
Diane Amato is a Toronto-based freelance writer who loves to talk about finances, travel and technology.