RBC's theme for International Women's Day this year was Be the Hero. With an aim to encourage real conversation, inclusion and the courage to speak up, the theme struck a chord with women – at RBC and beyond.
So it was fitting that Reshma Saujani – a global champion for women and girls in tech and leader of a bravery movement – joined the RBC team for a conversation about what it means to Be the Hero.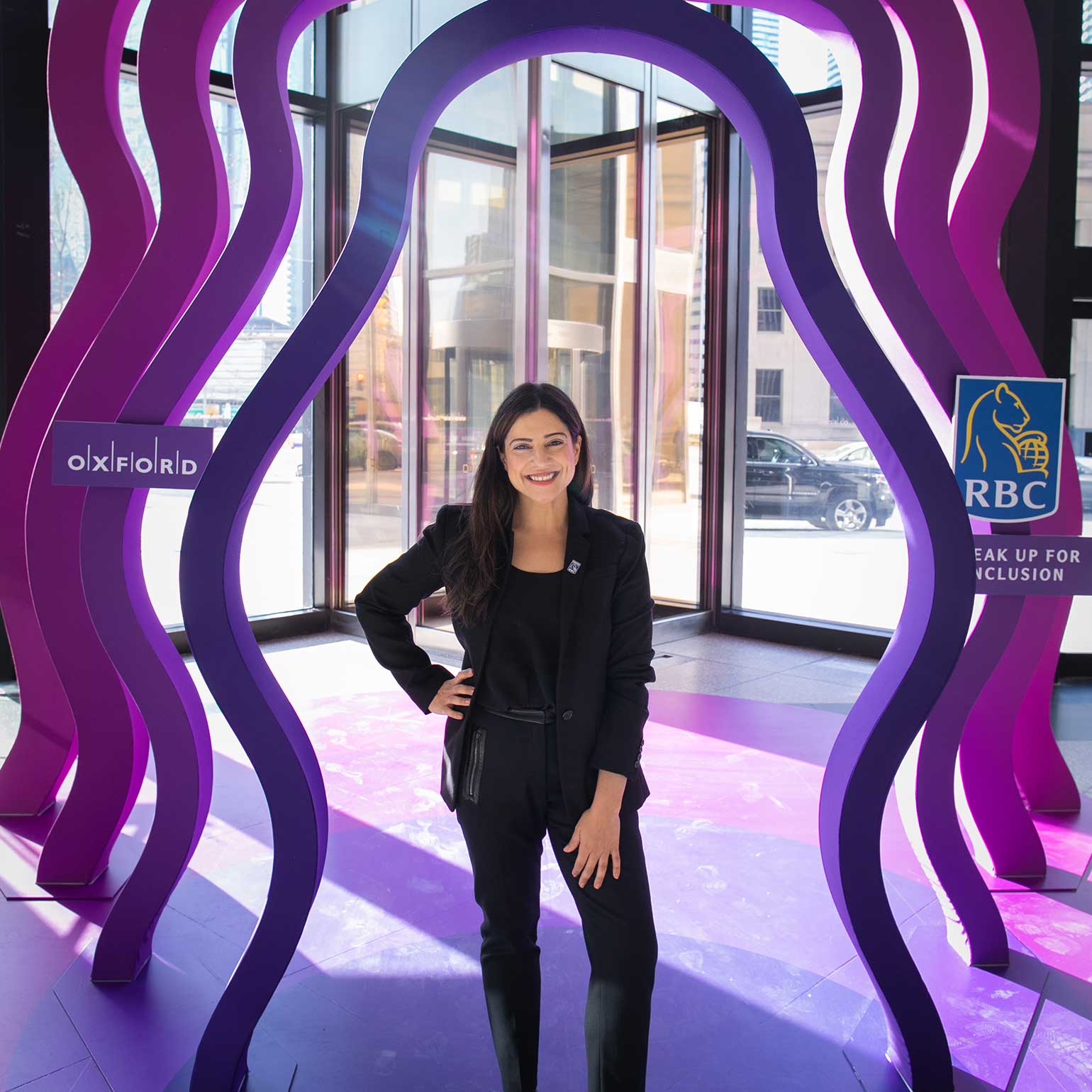 Be Brave, Not Perfect
Saujani's message to be brave, not perfect, is inspiring women everywhere to leave behind socially engrained perfectionism to pursue a happier life.
With a foundational sense of purpose instilled by her immigrant parents, Saujani has lived out her credo of bravery on many occasions. She was the first Indian-American woman to run for congress – and uses her loss in the election as an example to others to just go for something that really matters to you. No matter the consequences.
She founded Girls Who Code after becoming aware of the gender gap in technology while visiting schools across America… and she didn't even know how to code. Saujani advocates for a new attitude toward failure and an almost welcoming approach to rejection in her quest for a courageous sisterhood. Having experienced the weight of perfectionism in her own life – and witnessing the way it holds women back – she is building a bravery movement, which has included her famous Ted Talk of 2016, her award-winning book "Brave, Not Perfect," and her immensely popular podcast of the same name.
"I believe that as we fight racism and sexism, we have to give women and girls strategies to fight against the culture of perfectionism, which is standing in the way of their greatness," she said. "If we are waiting to be perfect, we will never close the gender gap. One of the most powerful contributions you can make is to teach women and girls how to unlearn perfectionism and rewire to bravery."
How Be the Hero Supports a Bravery Movement
"So much of Be The Hero is being the hero of yourself," Saujani explained. "We (women) have so much unrealized potential. We talk ourselves out of our best ideas, and we are left with regret and envy. What would the world look like if we acted on our dreams and had the courage to step up – instead of giving up before we try?" she challenged.
The burden of perfectionism is evident in all walks of life. Studies show that when a woman signs up to be an economics major, if she gets a B in one of her first-year courses, she will drop out. When it comes to applying for a job, a man will apply if he has 60% of the required qualifications, while a woman will only apply if she meets 100% of the qualifications.
"There is also a difference in the way that we raise our hand," Saujani shared. "If I ask a question in the room, the first ten hands that go up are men's. It's because women are perfecting the question in their heads, only to never get the chance to ask."
The ensuing dynamic is such that men think we have nothing to say and contribute, while women are annoyed that some guy said the same thing she wanted to say, only he didn't say it half as well as she would have.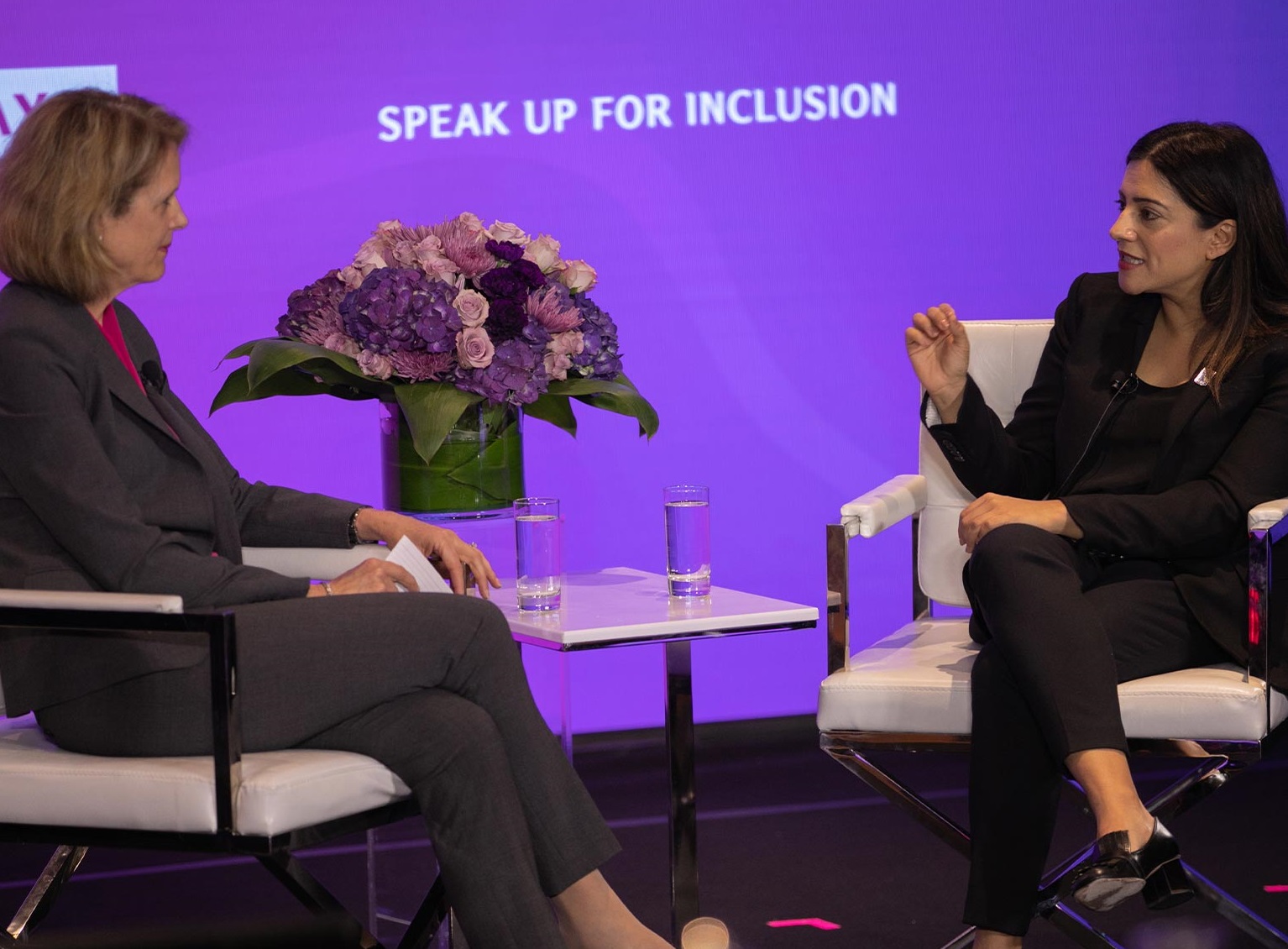 Strategies to Exercise Bravery
Saujani explains that bravery is a muscle that needs to be exercised. It's not going to come naturally to everyone, particularly women who have had perfectionism engrained in them since they were girls. So how do we unlearn our 'perfect girl' training? Saujani offered some strategies:
You can't be brave if you're tired. "Every woman I know is exhausted," she said. "You're never going to be able to make the braver choice if you're tired. It's important to take care of yourself."
Do something just for you. Saujani explained that when she had her baby, she decided she needed to exercise. But the only time that she could do it was 7:30 in the morning, which was when her baby was getting up and the dog needed to go out. "I say, pick something that you want to do, and do it at a time that's inconvenient for everyone else. Let them figure out how to run things without you."
Practice imperfection. Most of us put more energy into things than we need to – such as writing and rewriting an email to ensure it's perfectly worded and typo-free. "When in reality, nobody cares about our emails."
Do something you're bad at. "I take voice lessons," Saujani shared. "I have a terrible voice. But I feel so alive when I belt out Beyonce and Lady Gaga." She explained that most of us only do things that we do well at.
Surround yourself with rejection. For her part, she has a shoebox of rejection letters and posted her Yale Law School rejection letter on her refrigerator as a motivation to try again. She also shared that Twilight author Stephenie Meyer struggled to find representation for her manuscript, which was rejected by 14 agents. It took immense courage to believe in what she had done and continue her pursuit.
Practicing bravery and being your personal hero isn't always going to be easy. But as Saujani advised, take it one step at a time. Just try something brave and see what happens. You may just be amazed at how deftly you step up to Be the Hero.
Diane Amato is a Toronto-based freelance writer who loves to talk about finances, travel and technology.