Driven to create an inclusive economy that breaks down barriers for women and Indigenous entrepreneurs, Mélanie Paul and Danièle Henkel have collaborated to create "Moccasins et Talons Hauts" – a movement that aims to strengthen the connection between cultures and eliminate biases in business.
"Moccasins et Talons Hauts is the result of a unique partnership that not only represents, but connects, Indigenous communities and female entrepreneurs—two fundamental elements in our country's rich cultural diversity. This interview highlights the great job that the founders, Danièle Henkel and Mélanie Paul, are doing to eliminate biases and raise awareness of the Indigenous identity and the challenges facing female entrepreneurs. In the context of truth and reconciliation, inclusion and female leadership, we are proud to share with you this very meaningful conversation that is aligned with our core values at RBC.
Hats off to Danièle and Mélanie for their leadership in the realm of diversity and inclusion. We all stand to benefit when we work together to create an inclusive economy that improves conditions and prosperity for all our communities."
—Nadine Renaud-Tinker, Regional President, Quebec Headquarters, RBC Royal Bank
At first glance, Mélanie Paul and Danièle Henkel appear to have little in common, given the cultural, generational and experiential differences that exist between them. President of Henkel Média, Danièle's professional contributions, advocacy and philanthropy have made a significant mark within the Quebec community and around the world. She is a powerful voice that has empowered generations of strong, confident women and brings decades of experience, influence and insight to the table.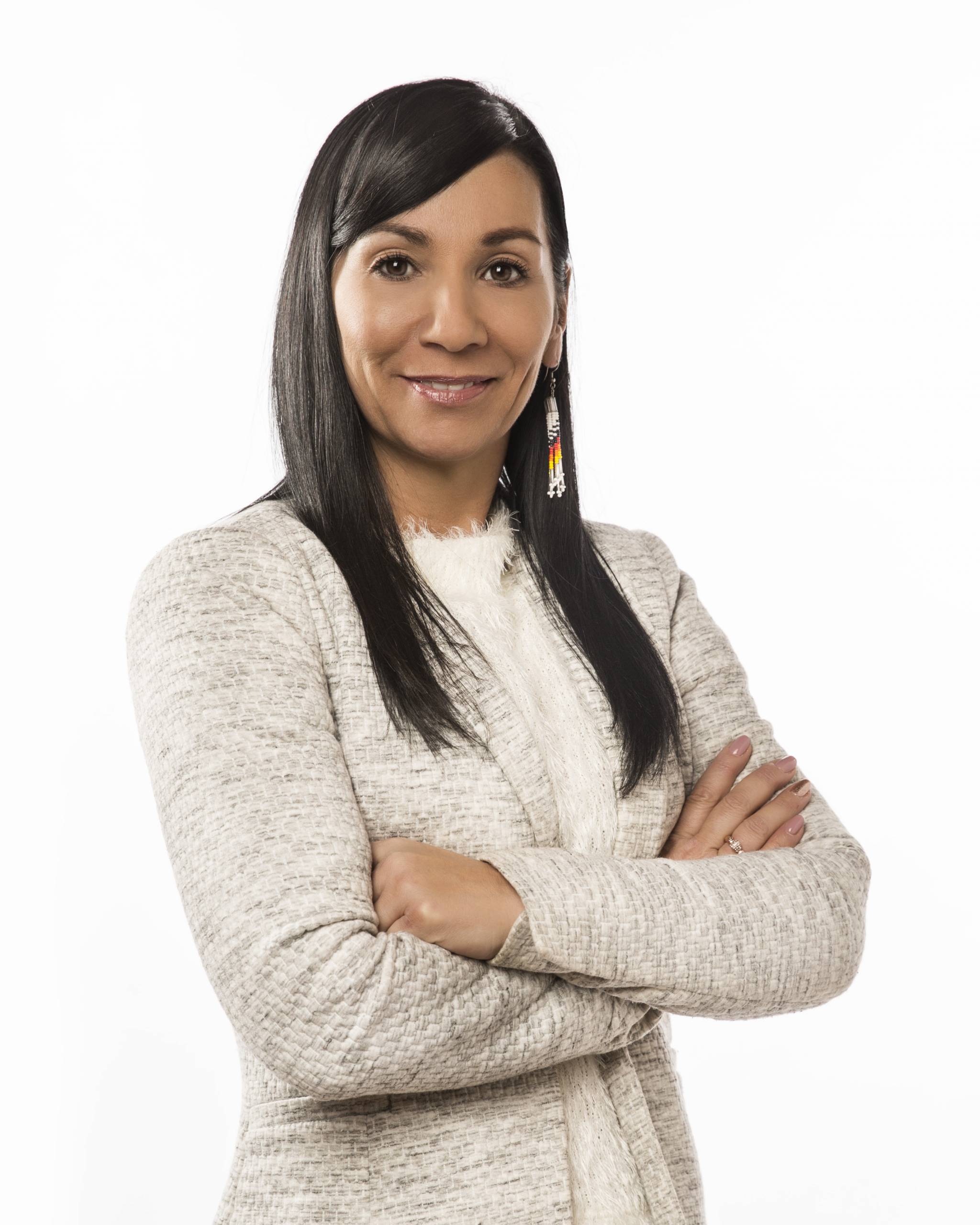 Mélanie Paul is an award-winning and highly respected Indigenous businesswoman who cut her teeth on the family business before embarking on a number of initiatives and activities that advance the opportunities and highlight the presence of Indigenous people.
Despite their differences, from their first ever meeting Danièle and Mélanie recognized how alike they were. They share a common and deep desire to empower women in business, unify cultures and break down barriers and biases that have been holding back women – particularly Indigenous women – from realizing their entrepreneurial aspirations.
Together, they created Moccasins et Talons Hauts (which translates to Moccasins and High Heels) as a project for and with Indigenous women who wish to take control of their lives by creating their own businesses. By bringing cultures together, their aim is to minimize or even eliminate the biases surrounding Indigenous women.
In a recent interview, Danièle and Mélanie share their motivations, goals and strategies for empowering female Indigenous entrepreneurs.
Q: What inspired you to start Moccasins et Talons Hauts?
A: As an Indigenous woman, Mélanie experienced the difficulties associated with developing her own business firsthand, including tax constraints and the consequences of the Indian Act that are still present today. "For me, I always knew that one day I would contribute to supporting Indigenous women in their business development – I didn't always know how, but knew it was part of my life's mission."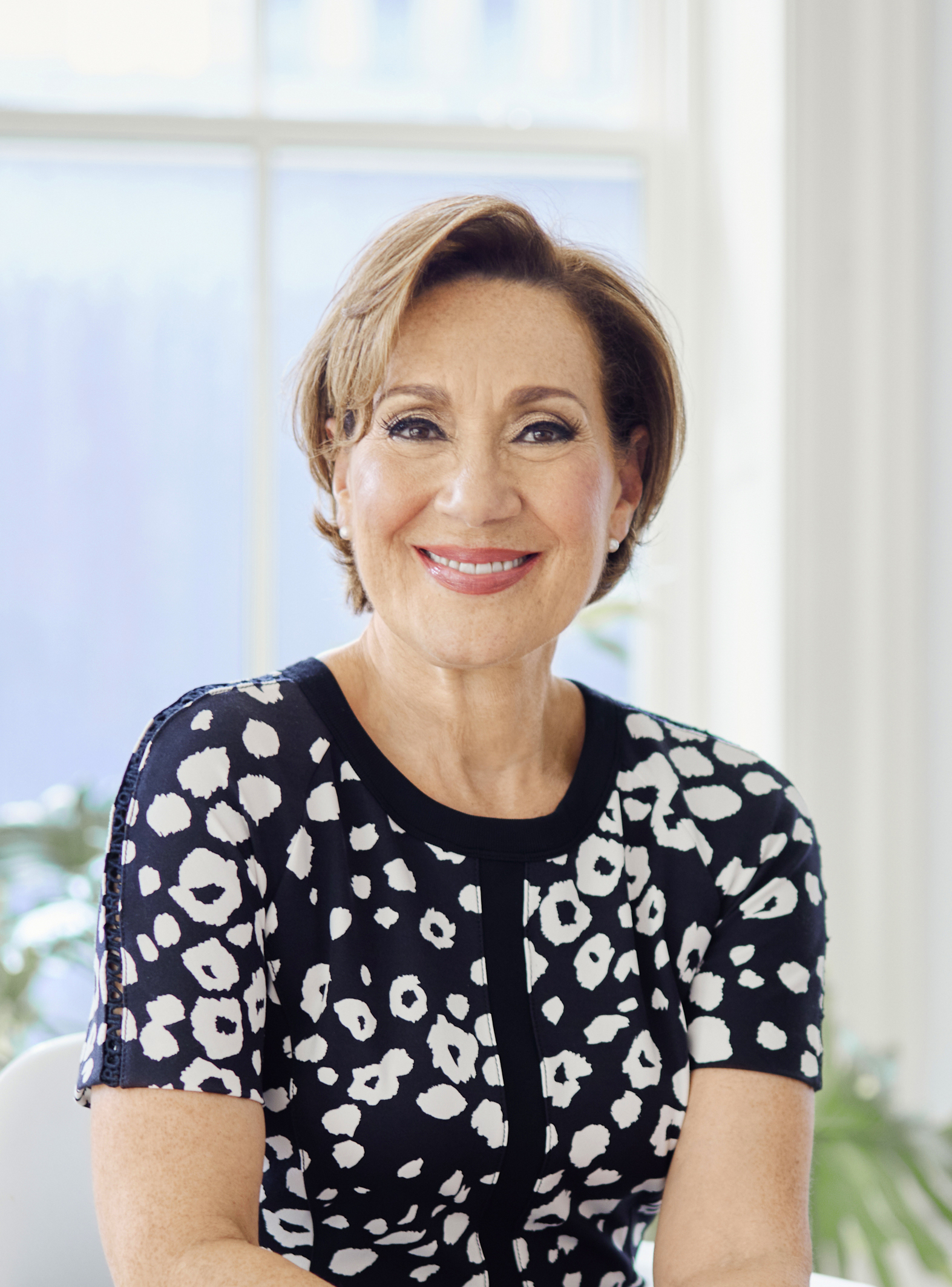 For Danièle, advocating for a more inclusive economy has always been part of her purpose. "As an immigrant and businesswoman, I faced rejections and challenges related to my origins or my difference. I faced judgements and lack of interest. As a result, I have promoted the richness and importance of women and diversity for many years." It is why she chose to accompany and sponsor Mélanie in this project, hoping that together they can raise awareness, highlight the value of difference and incite positive, conscious change.
"We hope to create a unifying movement that will foster the development of transformative partnerships between Indigenous and non-Indigenous women entrepreneurs in mutual respect of their culture and identity," says Mélanie, adding that accelerating the reconciliation of peoples will break down gaps between communities.
Q: Why do you feel it is important to connect Indigenous and non-Indigenous women through this project?
A: "For years, we have been talking about reconciliation between our peoples," explains Mélanie. "I sincerely believe that the business world has an important role to play in this regard." She feels that through the co-creation of meaningful projects, Indigenous and non-Indigenous women can get to know each other better, recognize the past and build stronger bridges that will enable a successful future together.
For Danièle, she feels the connections will lead to discovery of their respective cultures, through which they will learn different ways of doing things. "In daring to show our mutual vulnerabilities, it will lead us to an opening for fruitful learning in a non-judgemental way."
Q: Do you see entrepreneurship as a means of helping Indigenous women reclaim their identity?
A: For Mélanie, entrepreneurship was what allowed her to understand who she was, gain confidence in herself, discover strengths and what she was passionate about. "It is through my personal journey but also my entrepreneurial journey that I became aware of my uniqueness and the importance of putting forward my identity," she says. Danièle echoes the role entrepreneurship can play in gaining control of one's life. "Being economically independent gives you a sense of pride and dignity about who you are and where you belong in society."
Q: What are some of the common barriers Indigenous women face when starting a business?
A: Mélanie cites the many obstacles that stand in the way of First Nations women who wish to start a business. "Francesca Croce's 2019 study, in which I myself participated, shows that at the individual level, it is often the lack of support from family, the lack of role models or academic training that makes it difficult for Indigenous women to get started," she explains. At the structural level, lack of financing and knowledge of markets and competition are also obstacles. At the socio-cultural level, meanwhile, it's a clash of vision that holds women back.
"One of the important elements that limit women from starting a business is their vision of capitalism," Mélanie explains. "They are attached to their community's way of life and collective values, therefore want to have more of a co-operative mission," she says, indicating that what sets Indigenous women's businesses apart is often the relationship between their personal and professional purpose, which is rooted in their desire to give back to the community.
Q: What does society miss out on when women – particularly Indigenous women – don't have an opportunity to start their own businesses?
A: Danièle and Mélanie agree that female entrepreneurs help improve the conditions and prosperity of their communities, and that the economic and social benefits pursued by their business ought to be realized by the community.
"It has been demonstrated by multiple studies and statistics that women entrepreneurs are driven by a desire to help, to improve living conditions and to raise awareness about the urgent need to change our ways for a more responsible and equitable ecosystem," says Danièle.
Q: How can women entrepreneurs participate in Moccasins et Talons Hauts?
A: Moccasins et Talons Hauts has two phases. The first is a web series that showcases the networking opportunities between Indigenous and non-Indigenous women entrepreneurs. "The objective of this series is to highlight the real challenges and barriers faced by both cultures, but also the successes achieved through open and respectful communication," explains Danièle.
The second phase is the implementation of specific training programs given by experts as part of a tour, to people from Indigenous communities interested in entrepreneurship. These training programs will also be aimed at Indigenous and non-Indigenous businesses and organizations interested in recruiting Indigenous people, and will bring together six communities in all. There are several objectives to this tour, aimed primarily at bringing these women together, giving them a safe space for discussion, raising the participants' awareness of each and everyone's realities—which are sometimes misunderstood or filled with challenges very specific to that group of individuals—and finally, to allow them to build confidence, to support each other and to create a dynamic of mutual aid and caring.
Q: What kind of response have you experienced so far?
A: Both Danièle and Mélanie have received many calls from businesses and professional women of all backgrounds and nations – Indigenous and non-Indigenous – who want to get involved in the project in some way. "Indigenous women want to come together and have role models," says Mélanie. "Quebec businesswomen, meanwhile, want to get closer, get involved and solidify the bridges."
Indigenous organizations such as the First Nations Economic Development Commission have reached out to request Moccasins et Talons Hauts present at their next Grand Economic Gathering in November. "They see this as a unifying and promising moment, and a positive development that will help propel projects for the communities," says Mélanie.
But both women agree that there is much work to be done, as well as a need to choose partners who share their values, have a real desire to make a difference and wish to accompany the team in a long-term process.
Q: What inspired the choice of the name "Moccasins et Talons Hauts"?
A: "For me, the name is a reconciliation of the inner duality that has inhabited me for a long time," explains Mélanie. "The name carries history and meaning, representing the unity between my roots – my Indigenous culture and my Quebec culture – and the mother and entrepreneur that I am today."
She adds that in the new partnership with Danièle, the name highlights their complementary strengths and cultures and represents the bridges that must be created between them.
"Our backgrounds, our origins, our generational differences… even though it might seem we are a million miles apart, we have always understood each other. We are living proof of what Moccasins et Talons Hauts stands for," says Danièle.