Five of RBC's para athletes discuss their love of sport, overcoming obstacles and the advice they would give their younger selves.
Canada's top athletes represent the country from coast to coast. Participating in a range of sports at national and international competitions, they're backed by passionate Canadians who relentlessly cheer them on in support of their dreams.
Para athletes are an integral part of our country's past, present and future, demonstrating next-level resilience and stamina as they compete for Canada on the world stage. As RBC observes International Day of Persons with Disabilities, five para athletes in the RBC Olympians program share their journeys through life and sport, reflecting on how their experiences have shaped their dreams, character and perspective.
Arianna Hunsicker – Para Swimming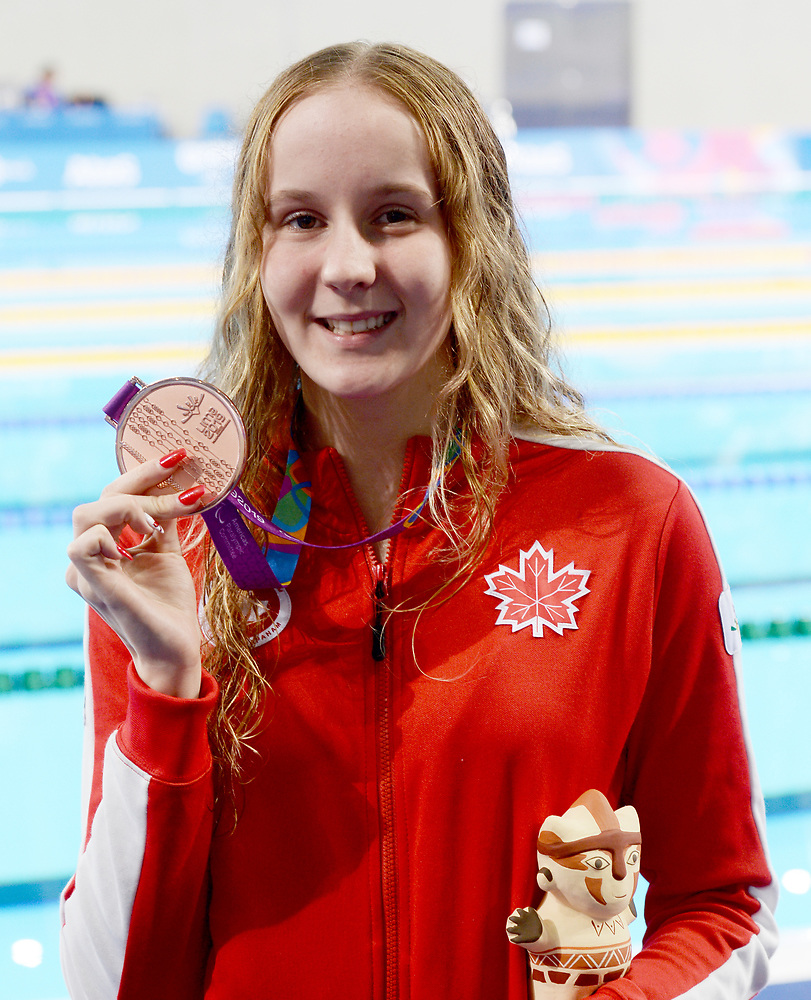 When Arianna Hunsicker started swimming at age 8, she immediately found a love for the sport. Born with a partial left hand, she was inspired by one of her friends who swam with an amputation as a para swimmer and joined her first club at the age of 12.
Arianna loved the thrill of competition as soon as she started her sport and says, "the desire to compete only grew as I got further along into my career. There is no greater feeling than beating not only others around you who are racing, but also yourself."
When asked what advice she would give her younger self, she says, "I would tell my younger self that hard work pays off. I would also tell myself to be confident in myself, especially with my impairment. I used to be ashamed of my disability and would hide my hand often from others. I have learned that being confident in who you are will only bring positivity, and representing amputees is an empowering thing."
Arianna started to compete nationally and internationally in 2017 at age 14. Two years later, she made her National team debut at the Para Pan American Games in Lima, Peru, where she successfully swam to earn 5 bronze medals. She has continued to represent Canada ever since and has twice earned the BC Female Para Swimmer of the Year award.
Amanda Rummery – Para Athletics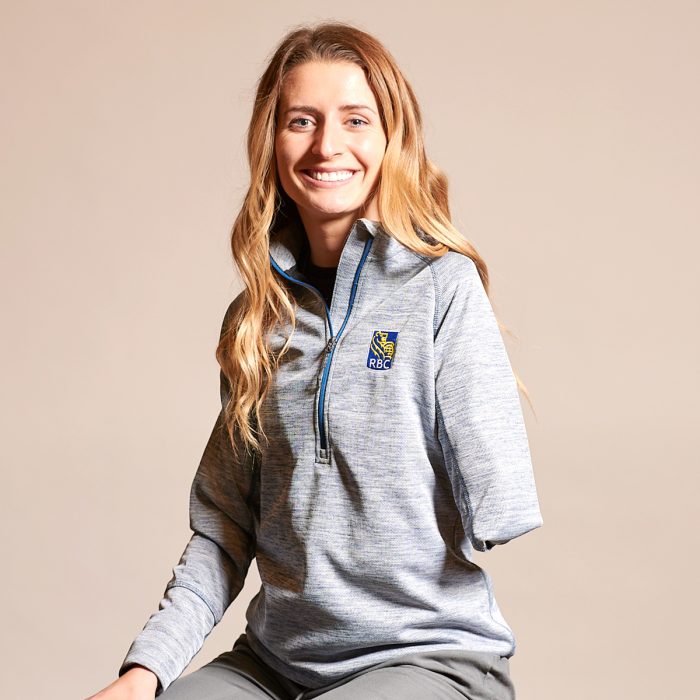 Amanda Rummery has been a part of Para Athletics in Edmonton, Alberta, since September 2017. After her left arm was paralyzed in an ATV accident in 2015, Amanda found Para Track and Field. In 2018, she amputated her paralyzed arm and now competes with her 'nub'.
Before her accident, Amanda was active and involved in sports but not at a high-performing level. When she paralyzed her arm and recognized she would be an amputee someday, she began researching para sports as a means of staying active. She found track and field was an option for her, so got involved with it, finding it fit with her personality of tackling new challenges full-out. "I don't do anything halfway," she says. "I always fully devote myself."
A highly resilient person, Amanda radiates positivity and gratitude for where she finds herself today. "I decided it was up to me if I wanted to make the most of the cards I was dealt," she says. "I'm a strong believer that you're not given more than you can handle, but it's up to you how you move forward."
When asked what advice she would give her younger self, she says, "find your passion and push yourself towards your goals. My favourite quote is, 'hard work beats talent when talent fails to work hard.' I wasn't a natural-born athlete, but I really commit myself, and I work my butt off. I don't make excuses and I don't miss training, and I think that will take me places."
Amanda is looking forward to the World Championships in 2023, following a great year in 2022, where she ran some personal bests and achieved a #3 world ranking in the 400 metre.
Keely Shaw – Para Cycling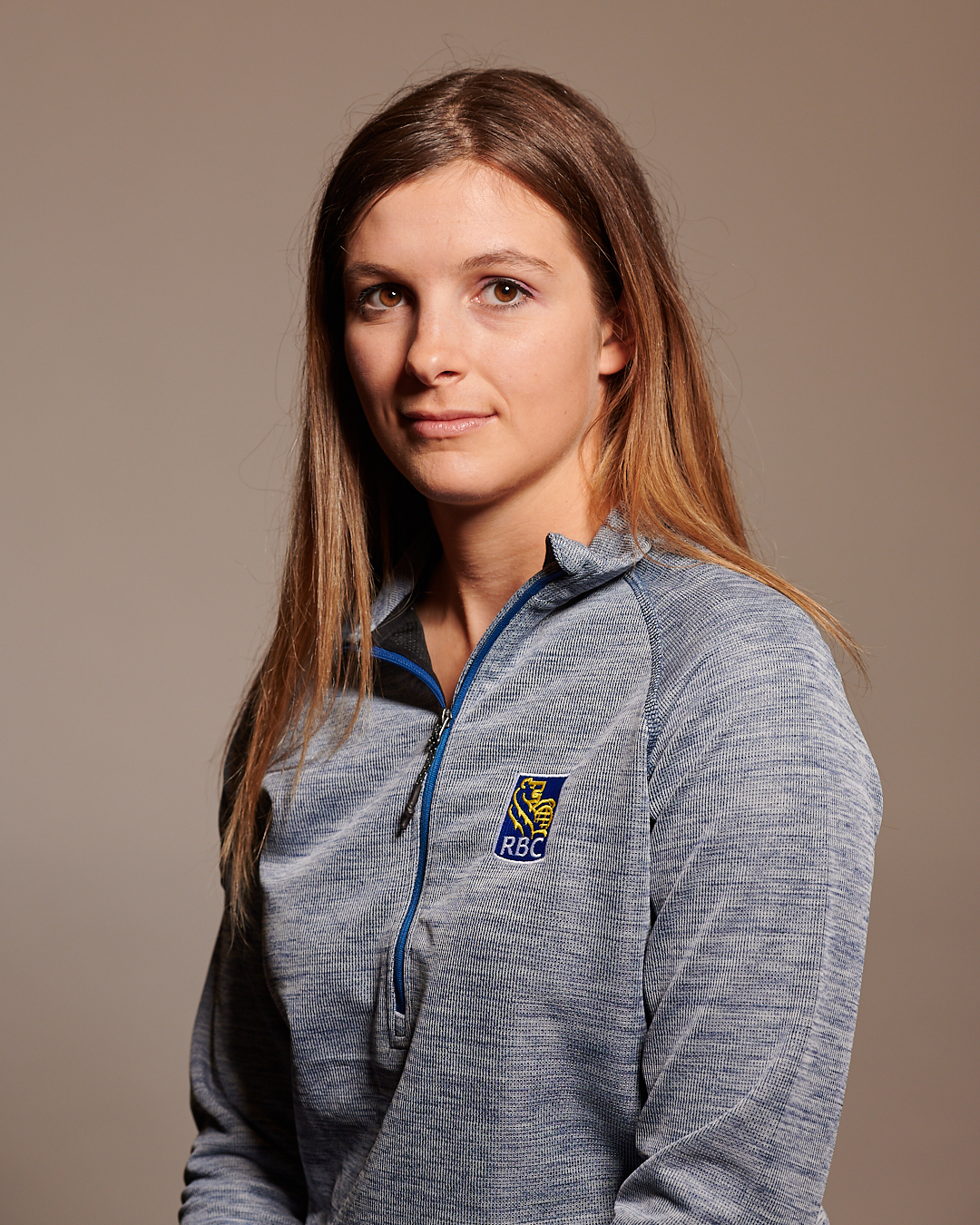 Growing up in Midale, Saskatchewan, Keely Shaw dabbled in almost all sports. But her true love was ice hockey. "Everything I did in the rest of my life was just periphery that happened in between hockey practice or games. It was a singular focus for me," she says. In fact, Keely had dreams of playing hockey with the Canadian National team until she fell off her horse at 15, breaking a blood vessel in her brain.
Following the prompting of a fellow student at the University of Saskatchewan, Keely learned her disability made her eligible to compete as a para athlete. She tried a variety of para sports until she landed on cycling and was hooked after her first race. "It was everything I was missing in hockey," she says. "The brute physicality of it, feeling like I'm pushing myself and just finding out how fast I could go. I just feel strong. When I'm on the bike, I don't feel like the girl with a brain injury."
When asked what advice she would give her younger self, she says "I would say stop and breathe. By all intents and purposes, I should have died after my accident, but I still graduated top of my high school class. I was valedictorian; I got into every university I applied to. I was able to achieve a lot of great things, but because I had such a singular focus on hockey, I didn't allow myself to appreciate that. I would tell myself to appreciate where you are and not get so stuck in what you've always known. Be open to different possibilities. "
Keely earned a Silver medal at the World Championships in 2019 and won Canada's first medal at the Tokyo 2020 Games with a Bronze in the Individual.
Liam Hickey – Para Ice Hockey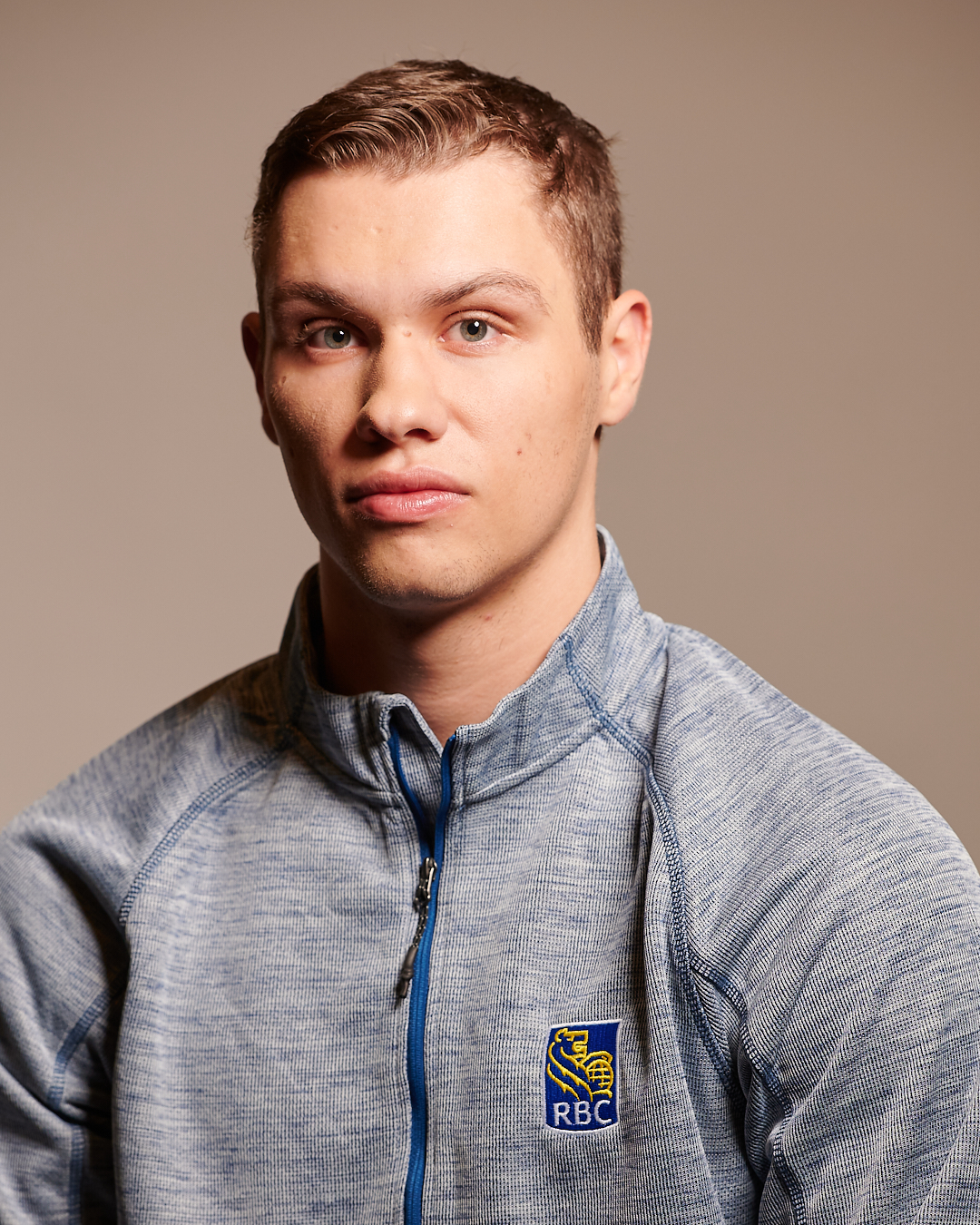 Liam Hickey was born in St. John's, Newfoundland and developed a love of all sports from an early age. Born with a missing femur in his right leg, he played stand up basketball – a sport he had a deep passion for – until the pace of the game got too fast for him to play with his prosthetic leg. He transitioned to Wheelchair Basketball when he was 8.
"Wheelchair ball gave me room to really succeed at something. I had the knowledge of the game, good hand-eye coordination and the basic skills for the game. I developed a real passion for it."
Liam began playing Para Ice Hockey at the same age and fell in love with the sport (also known as Sledge Hockey) instantly. Always a big fan of watching hockey but unable to skate, Para Ice Hockey gave him the chance to get on the ice. He and his dad play for the provincial Sledge hockey team when he's not training and competing with Team Canada. Today, Para Ice Hockey is Liam's full-time focus. "I have a pretty strong leadership role on the team now, and we have a young group. We've also come close to gold medals in the last two Paralympics, and that eats away at me every day. I want to get another chance at that gold medal."
One of few dual-sport para athletes to play for Canada, Liam played in both sports in the 2016 Rio Games and helped Team Canada win a Silver medal in the 2018 Pyeongchang Games in the sport of Para Ice Hockey. He is currently Assistant Captain of Canada's National Para Ice Hockey Team and a full-time university student.
James Dunn – Para Ice Hockey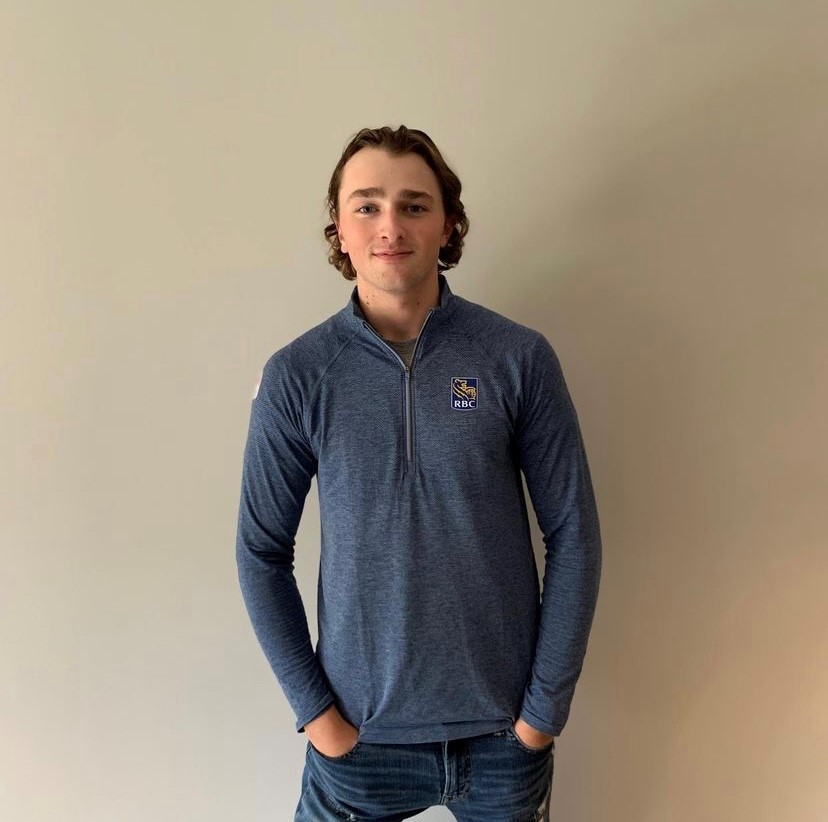 Growing up, James Dunn would play every sport he could, but hockey was his main focus. When a cancer diagnosis at age 11 led to the amputation of his leg, James was introduced to Para Ice Hockey by Tyler McGregor, who would become one of James' teammates on Team Canada. "Tyler introduced me to the sport when I was in the hospital. I would go out on the ice with the London Blizzard Sledge Hockey Club while I was still going through chemo treatments," he says. "I wanted to get back out as fast as I could. I think it helped take my mind off what was going on and gave me something to look forward to every week."
James was the youngest member of the 2018 Pyeongchang team, which means a great deal to him. "The first time I was able to put on that jersey, it was living out a dream of mine that I had from even before cancer. It was something I always wanted to do after watching Sidney Crosby score the golden goal at the Olympics."
When asked what advice he would give his younger self, he says, "I would just tell my younger self what I know now, that everything is going to be okay. Not everything is going to come easy, but if you put the time in, and you're not afraid of doing what it takes to reach your goals, you'll get there."
Diane Amato is a Toronto-based freelance writer who loves to talk about finances, travel and technology.