When Natalie Marchesan joined the Air Force in 1988, women had just been granted full access to operational aircrew roles. In addition to her belief in community service, she joined the military because of an abiding commitment to pushing the boundaries for women.
Natalie Marchesan, Global Head of Procurement at RBC, has a long history of pushing boundaries as it relates to the roles of women. In fact, she first remembers challenging the system as a young teenager, when she wrote to her Bishop to ask why she saw only men at the altar of her church. "Why can't I serve the same way as my brothers?" she had asked.
Marchesan grew up in a household where the conversation at the dinner table was lively, questions were encouraged and boundaries were respectfully challenged. "I often say, if you asked for the butter to be passed at our table, you'd better be ready to defend why," she jokes in a recent conversation.
So when she decided she wanted to apply to the Royal Military College (RMC) and join the Canadian Air Force out of high school, her parents were supportive. "Part of them thought, 'well, this is what Natalie does.' They always had my back," she explains.
A strong belief in community service
Natalie's home life, and her family's ties to the Catholic faith, also instilled in her a deep sense of commitment to the community. "I was always taught that community matters," she says. "It's less about the person and more about the impact you have." And since her mother worked as an assistant to a provincial paliamentarian, her family had a window into the people in the community who had less than they did. "Through my mother's lens we maintained a knowledge of those among us who had little," she explains, as she tells a story of a single mother her family felt compelled to help. "She did not have anything in her house to feed her children and the assistance check wasn't coming until the next week. I went with my mom to get some basics — milk, bread, peanut butter — and we brought it to this woman's home because that's what you did. My mother wouldn't be able to sleep knowing there were kids out there who wouldn't eat over the weekend."
Where opportunity meets preparation
Natalie's drive to challenge limits and her dedication to the community converged perfectly to test new boundaries in the Canadian military. "I was getting ready to apply to universities and knew I was going to study math, science or engineering. I knew RMC existed and when I saw a recruitment office in my hometown of Hamilton, Ontario, I went in to see what it was all about."
In 1987, every Canadian Forces Recruiting Centre wanted to be the first to recruit women into aircrew roles. The Canadian Human Rights Tribunal had just granted women access to these roles after a seven year test program that had allowed a small number of women to train as pilots and navigators. Natalie was asked if she'd consider applying. "When you marry that situation with a willingness to push boundaries — a willingness to get out of the house and do something completely different than what anybody else is doing — it was fortuitous. Opportunity meets preparation," she explains of her ultimate decision to apply.
After being put through a series of physical and capability selection tests, she was offered a spot in the aircrew program. She did four years of undergraduate work at RMC and started flight training in 1992. Natalie followed that up with eight more years as a member of the Air Force as a navigator on a C-130 Hercules, where she flew Search and Rescue operations in addition to supporting Canadian operations in combat zones and had to consistently battle the challenges that came with being the only or one of a very small group of woman in the squadron.
"It was at times an extremely tough road and often isolating," she says. "Deployments were long but I kept focused on the impact I was having for women in these non-traditional roles, and a laser focus on the mission."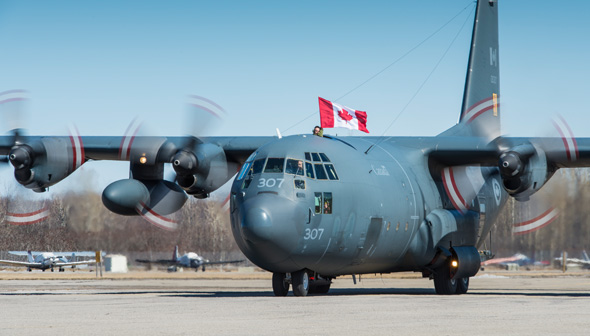 Pushing boundaries in the workplace
When Natalie resigned her commission in 2000, she was committed to grad school. "It had been almost a decade of flying airplanes and I knew that I needed to complement my undergrad work in Math and Physics and military experience with additional skills." She completed her MBA at Queen's University, determining that business was a logical extension. "When people asked me about how I could go from navigating a plane to business consulting (my first job post grad school) I used to explain that in my navigator role I would take various information from a myriad of systems and observations – stars, radar, navigation equipment, wind, visual cues, etc. – and synthesize them in order to develop options and make a decision about how expeditiously to get the airplane from Point A to Point B. When thought of in this context, one can see that it's very much like most other professions."
Natalie next spent over a decade at TELUS before being recruited to RBC – an organization that aligns with Natalie's values. But it was her meetings with Jennifer Tory (Chief Administrative Officer, retired) that made the most impact on her decision. "Here was a living incarnation of the RBC commitment and strategy," she explains. "This is a key point, as diversity policies and strategies are meaningless unless we "see" the results. Having someone like Jennifer in the General Executive roles she fulfilled at RBC was impactful because it spoke of the art of the possible."
Today, Natalie continues to push boundaries for women and advocates for the advancement of women in non-traditional roles. To other female leaders, engineers, start-up founders and other challengers of convention, she offers this advice:
"It's OK not to feel comfortable. But the more you [push boundaries], the more comfortable it becomes. What continues to get me through difficult experiences and conversations is that I am always beyond prepared. If you work hard to do your job really well, it gives you the courage and the confidence to push those boundaries."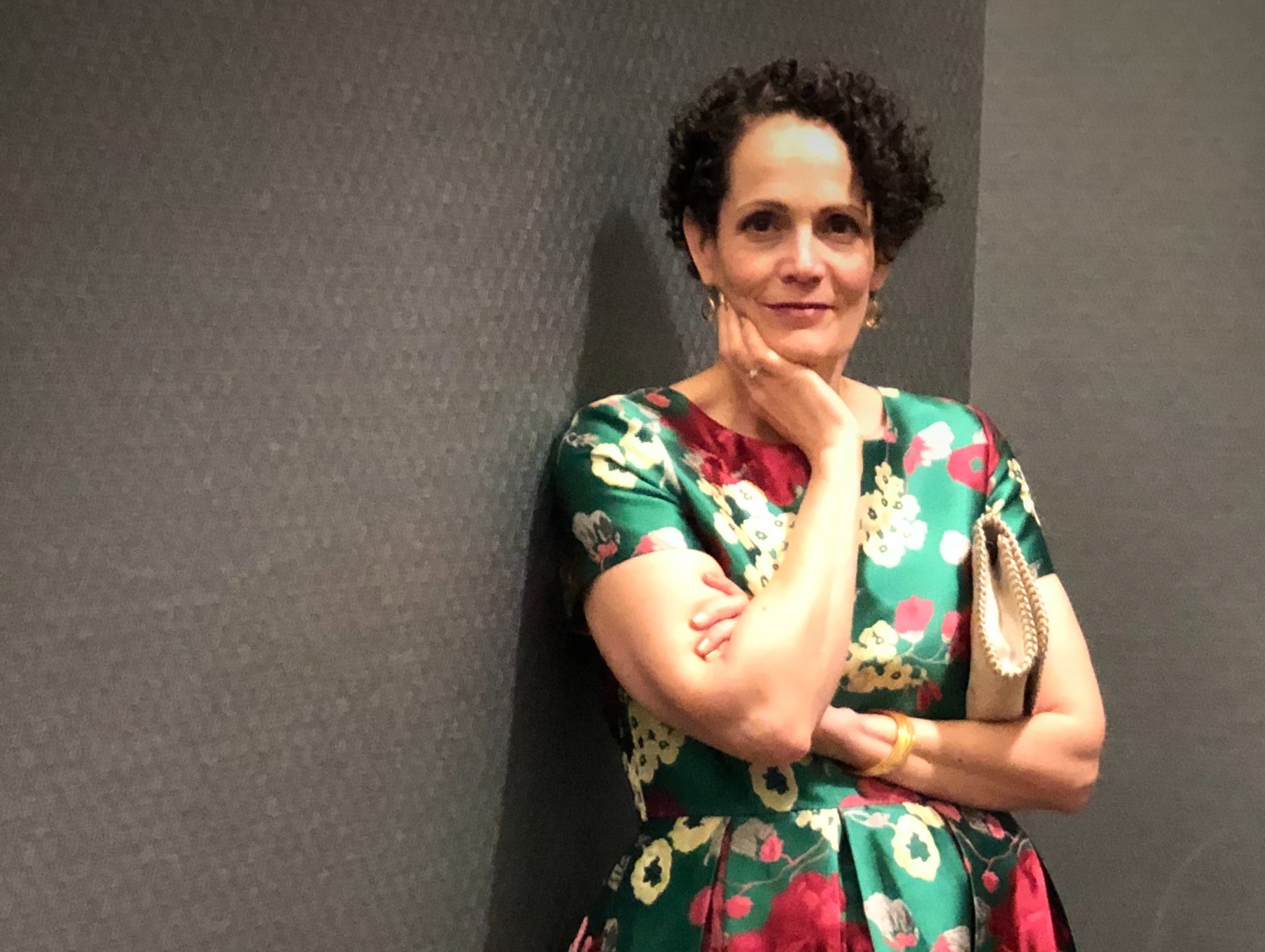 Honouring the heroes of today
Natalie Marchesan is deserving of our fullest honour and gratitude for her role in defending and protecting Canada, and pushing boundaries for women at the same time. This year Natalie broadened her remembering and celebration of brave Canadians who work hard to protect our way of life to include the first responders and essential service people who were – and continue to be – on the front line of the pandemic.
"From nurses and hospital staff to police officers and fire fighters, to our cleaners, grocery store staff and client-facing and client-service bank representatives – they all deserve to be honoured as well. Like those of us who have experienced the stress and ambiguity of war zones, they went to work every day to serve their communities."
Natalie reminds us that in March, very little was known about the pandemic. Regardless, these essential workers got up every day and did their jobs to the best of their ability with no economic incentive. "They got no danger pay," she says. "At least I got danger pay when I went into a war zone."
Natalie Marchesan has challenged the limits of what's possible and demonstrated the incredible impact strong, dedicated and tenacious women can have on society. We honour her contribution as a service member, as well as a trail blazer for the advancement of women in Canada and around the world.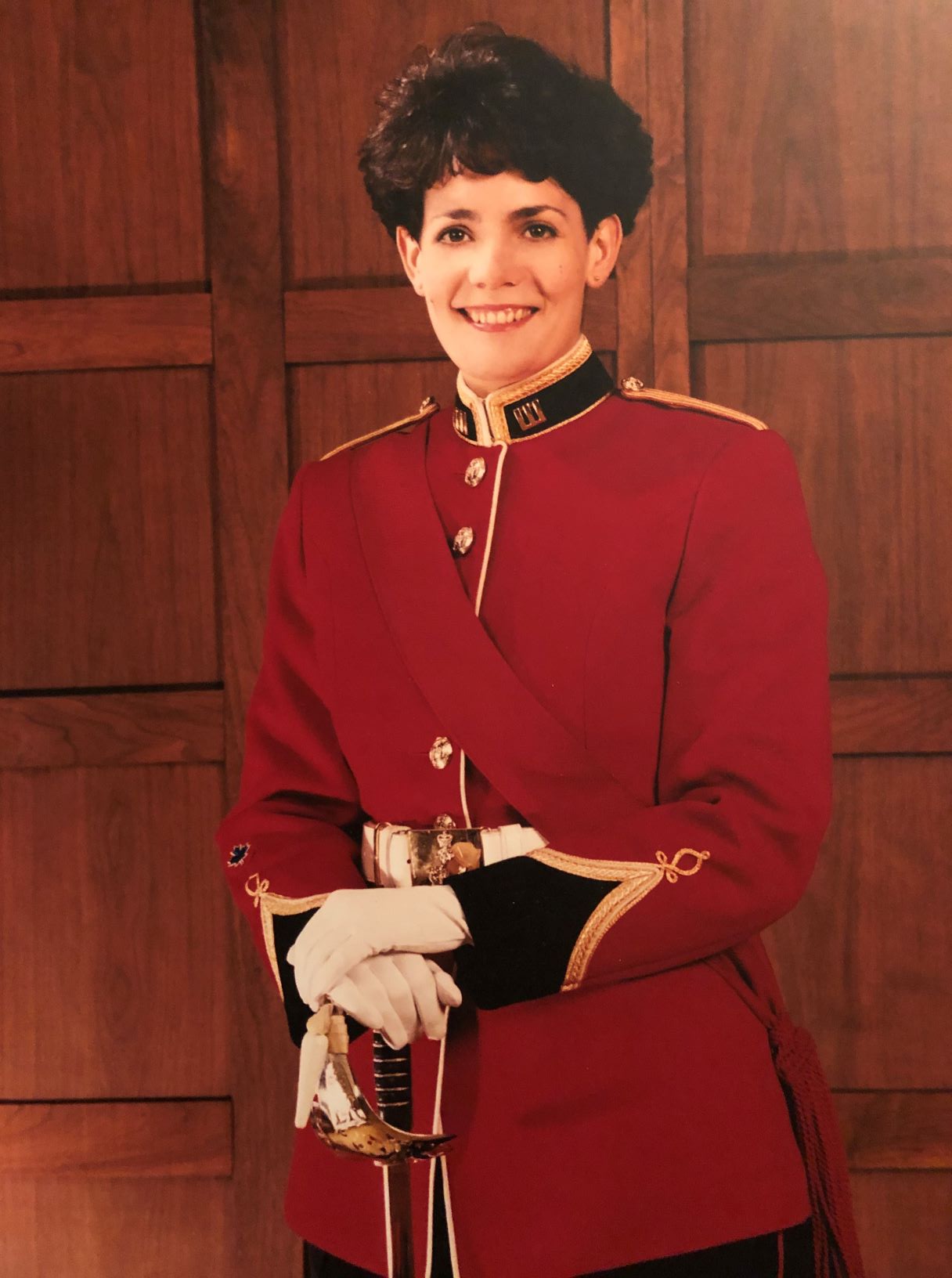 Diane Amato is a Toronto-based freelance writer who loves to talk about finances, travel and technology.