RBC kicked off Pride Month celebrations with a global event in support of this year's theme, Pride Together, which celebrates the progress towards togetherness as a community. A panel of global Pride ERG leaders discuss the meaning, fragility and progress of Pride locally and globally.
Pride festivals run from as early as January in some places however for a majority of cities around the world, June is widely acknowledged as international Pride Month, which is when you see a month buzzing with energy of Pride celebrations. Yet while members of the LGBTQ+ community and its allies celebrate the progress that's been made since the inception of Pride in 1969, the month also offers an opportunity to reflect on the fragility of that progress and the work still to be done.
A global panel of Pride Employee Resource Group leaders including Robb Richie co-Chair RBC Pride Canada, Fiona Malins co-Chair RBC Pride UK, Joseph Cole co-Chair RBC Pride US Capital Markets and Stephen Rambarran co-Chair RBC Pride Caribbean took part in a fishbowl conversation to discuss what Pride means to them, the challenges and wins in their local communities and what it means to speak up for inclusion.
The fragility of progress
Why do we need to celebrate Pride each year? For Rambarran, there are two main reasons. "It's great to celebrate Pride and how far we've come," he says. "But we must also acknowledge that we're not where we would like to be – there is always room in where we would like to go."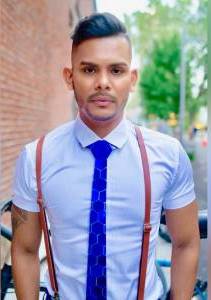 As Malins points out, there are areas to celebrate and areas where challenges are highly visible. "We need to remember there are many different identities of the LGBTQ+ community," she says, calling out the increasing challenging time for members of the trans community. She also mentions Section 28, UK legislation introduced in 1988, which prohibited the promotion of homosexuality by local authorities, affecting teachers and schools. "Now, with the Don't Say Gay agenda in the U.S. and the prevalence of book banning at the moment, I can feel history repeating itself. For these reasons and more, we must continue to acknowledge Pride and make positive progress each year."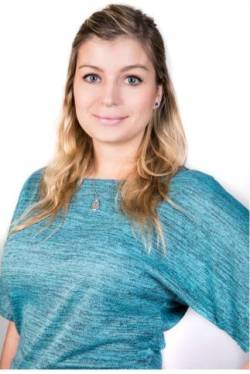 Ritchie adds that as a gay white male in Canada, he recognizes his privilege within the LGBTQ+ community. "I am closer to the line than others," he says, recalling that there are others who have come before to make it possible for him to be his authentic self every day. "We need to pause and recognize that there are others in our community who are much further from that line, including the trans community, the lesbian community, queer people of colour, Two Spirit identifying individuals, members of the community with disabilities and those in our community who continue to face issues of access, underemployment, safety and homelessness. We all have a responsibility – not just those beyond the community but within the community to help others step forward."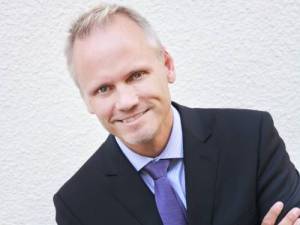 Cole adds that at RBC Capital Markets in the U.S., their Pride ERG is made up of a quarter of the total headcount in the U.S., which includes allies and people who identify as LGBTQ+ in New York. Having been out in the world of sales and trading since 1997, he's seen a lot of change for the good. But he raises that he's learned of members of the team in other areas of the U.S. who are being directly impacted by both legislation and hate speech in ways they are not in New York. "One of the really important things for Pride in the U.S. is that we continue to do what we've been doing very well, which is standing up and speaking with one voice in opposition of these things – whether it's signing on to Amicus briefs for the Supreme Court or other ways through visibility and public support of our colleagues. In Manhattan, we might feel that the heavy lift is over, but that's simply not true."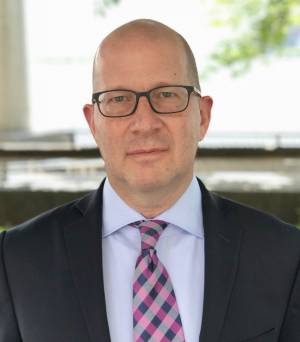 Local issues are global issues
In May, the Ugandan government signed the Anti-Homosexuality Bill into law, one of the harshest anti-LGBTQ+ laws in the world. While homosexual acts are already illegal in Uganda, now anyone convicted faces life imprisonment. Ritchie brings this up to highlight the human rights issues that exist in the world today. In an earlier conversation, he shared his thoughts: "People tend to think human rights is a trajectory, always moving forward. And it's not – it stops and staggers and steps backwards. And that's what we're seeing in some places."
The other dimension to this is, as Cole points out, "a lot of the support for that legislation came from people in the U.S. This brings home that we not only have a responsibility to speak out, but we have to shine a light on people here in the U.S. who are helping to foment that sentiment around the world."
Rambarran adds that in Trinidad and Tobago, where he's from, same sex marriage is still not recognized. A lot of people may travel abroad to get married, but when they come back home, it's not recognized, meaning they can't have insurance benefits for their partner or be otherwise recognized as a married couple.
Malins shares a story of her local pub, which hosts a drag storytime event on Saturday mornings. "It's a great initiative of coming together and just a fun event for families," she says, adding that it has unfortunately provoked some local anti-drag sentiment. "Turning Point UK have been coming out to protest the drag queens and the families who are approaching the pub. But on the other side of things, allies come out with an opposite, bigger force and they stay outside of the pub spreading positivity until Turning Point give up and go home."
While a local example of both anti-drag sentiment and LGBTQ+ allyship, Malins' story represents a broader UK trend. Every year, Rainbow Europe publishes its Rainbow Map and Index, which ranks 49 European countries on their respective legal and policy practices for LGBTI people, from 0-100%. The UK once held the top spot yet in this year's report, ranked 17th. "I think our ranking is a result of fear mongering and for example people railing against the trans community, which is reinforced through politics and the media," Malins shares. "Taking a more optimistic lens is that 16 other countries in Europe are making some positive changes – perhaps we're not terrible, but we're stagnating in the UK."
Canada is seeing similar trends. In Ritchie's home province of Manitoba, a proposal was brought forward to the schoolboard to set up a committee to review the content of books available in school libraries. "The objective was to remove titles deemed inappropriate, particularly books that may lead students to question their gender identity. The school board meeting hosted over 600 community members, where parents, farmers, electricians, librarians, teachers, and other members of the community assembled. "What was interesting and gave me hope was that an overwhelming majority of the speakers were opposed to the motion. In the end, the vote by the trustees was five to one in opposition to the motion," Ritchie explains.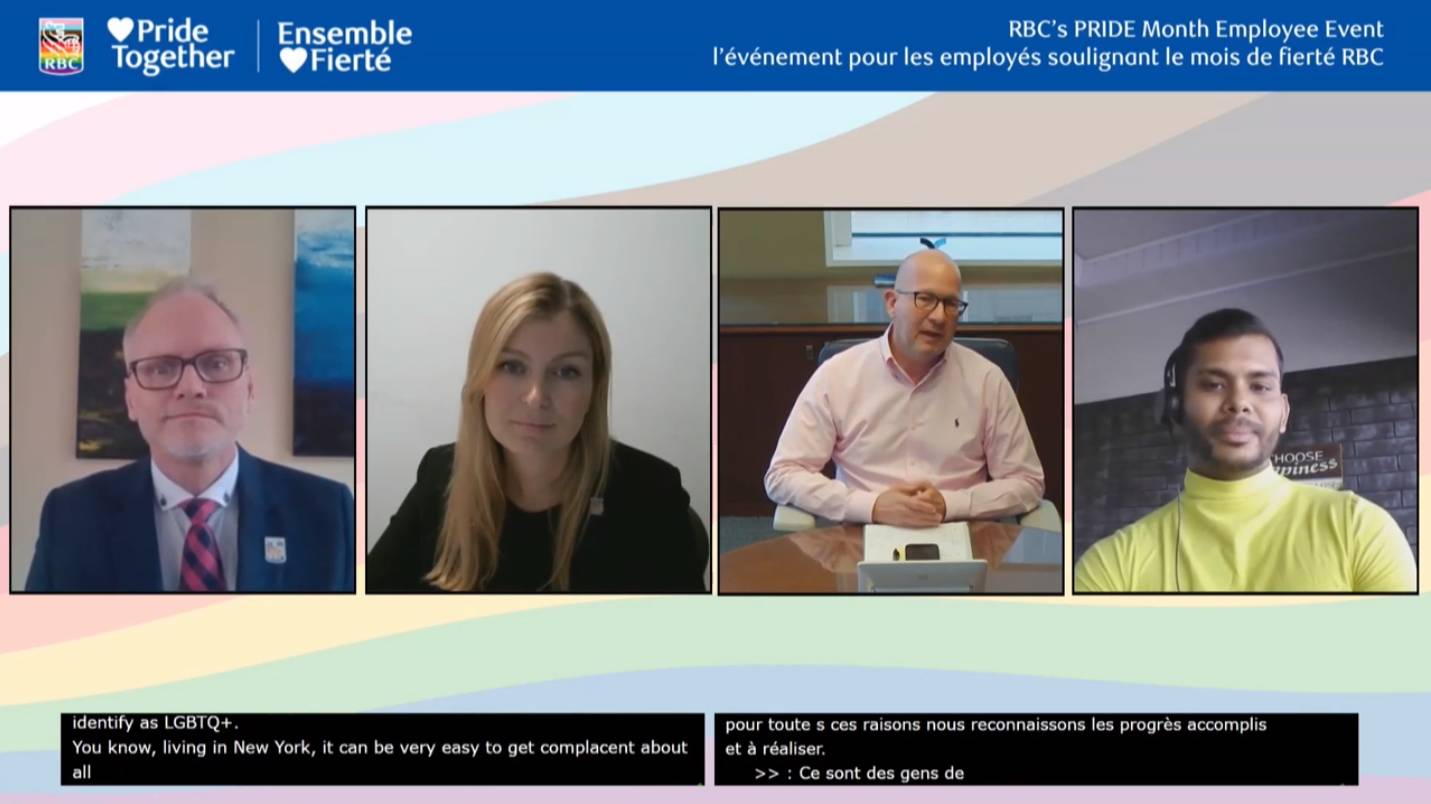 Speaking up and showing up for inclusion
Ritchie's and Malins' stories are examples of the impact the community and its allies can have when they speak up for inclusion. The panelists shared their thoughts on what that means within their communities.
In the Caribbean, the RBC team there is showing up by launching their first ever Pride ERG in the region. "It's really exciting and I'm really proud to share this news," says Rambarran. Our mission and our vision is to educate the workforce about the LGBTQ+ community and how they can effectively be an ally."
In the U.S., the team has been working with RBC Foundation to provide funding to organizations that are doing great work for the LGBTQ+ community, in particular the Trevor Project which focuses on supporting youth.
The UK Pride ERG has been focusing on increasing membership, particularly among allies, as they facilitate training and discussion around reducing discrimination in the workforce. "We talk about not being afraid to make mistakes, we focus on inclusion practices and host incredible events throughout the year," Malins explains.
And in Canada, Ritchie says their efforts come down to three words: We show up. "We lead community events, we're leading LGBTQ+ chambers, we show up for our clients, we show up when there are other Pride festivals and events across the country, we show up to support LGBTQ+ film festivals coast to coast."
The discussion closed on everyday things we can all do to advance the rights of gender and sexually diverse communities. Their suggestions are exceptional takeaways for community members and allies – wherever you are in the world.
Don't be afraid to make mistakes
Watch That Little Voice video
Challenge views of humanity as a binary thing – whether male or female, heterosexual or homosexual. There is in between.
Speak up for others when you see something
Sign up for your local Pride ERG
Recognize the power in the voting booth
Show support through how you spend your money and where you're giving your tourism
Be storytellers and supporters throughout the year – representation is needed with every flip of the calendar
"We need to recognize the power we all have to change the world," Ritchie says. As we celebrate Pride Month and acknowledge the fragility of the progress that's been made and the work still to be done, it's important to remember the impact of individual action and allyship – which can be emphasized in June yet take place all year long.