RBC's support of an innovative response to cyber-bullying is a novel incarnation of the company's long-term commitment to speaking up for inclusion.
In 2007, Nova Scotia students, David Shepherd and Travis Price, stood up for a fellow student who was bullied for wearing a pink shirt on his first day of school. The two bought 50 pink shirts and called on their classmates to support their 'sea of pink' anti-bullying cause. The next day, hundreds of students arrived at school — dressed in pink. The story went viral and Nova Scotia proclaimed a 'Stand up Against Bullying Day.' Since then, the campaign has been championed across the world. RBC has been a strong supporter of the movement from its inception, celebrating an annual Day of Pink. In Sydney, Australia, the company is chief financial sponsor of REELise, a youth mobile film festival and platform that fights cyber-bullying by inspiring young people to lead change.
Fast forward from 2007 to 2020 and sadly, bullying in educational institutions remains a serious issue, with a new dimension to it — cyber-bullying. According to Mission Australia Youth Survey Report 2019 of over 25 thousand young people around Australia, one in five of the respondents reported being bullied in the past 12 months, with one third of them having experienced cyber-bullying. Most of the incidents took place at school, TAFE or university. One of the survey's key recommendations is that schools need to adopt policies that reflect young people's voices.
Karen Hamilton, Co-founder and Managing Director of REELise, recognizes that most schools have policies that demonstrate a genuine regard for student well being and safety, but says, 'Policies are just policies. You need to breathe life into them by putting educational measures around them. REELise does that by creating peer-to-peer education and social acceptance around anti-bullying measures.' Karen adds that a policy that tells you to go report bullying, to speak out and defend the victim, is useless if it is not translated into practical guidance — provided by people who have been through it — on how you might do that in a safe way both to protect yourself and the other person rather than exacerbate the situation.
Getting the message across is a challenge. 'When we began in 2013, we received clear advice from local police, youth liaison officers and teachers that face-to-face lectures in classrooms about bullying weren't having an impact. Something more innovative that invested young people themselves in leading the necessary cultural change and being part of the education process was needed', says Karen.
'The REELise film festival is a pocket film festival that aims to inspire young people to use their digital devices and platforms creatively and for a positive social purpose. In our case, it is to change the social climate around bullying and discrimination and to raise awareness of digital life impacts affecting today's youth and their mental health.'
REELise also provides school programs that teach students practical strategies about what to do if they experience or witness bullying or discrimination. They then put that learning into practice by creating a short film, which they can enter into the festival competition. As part of that, the students take the REELISE pledge to do their part to create a world where everyone feels safe and accepted.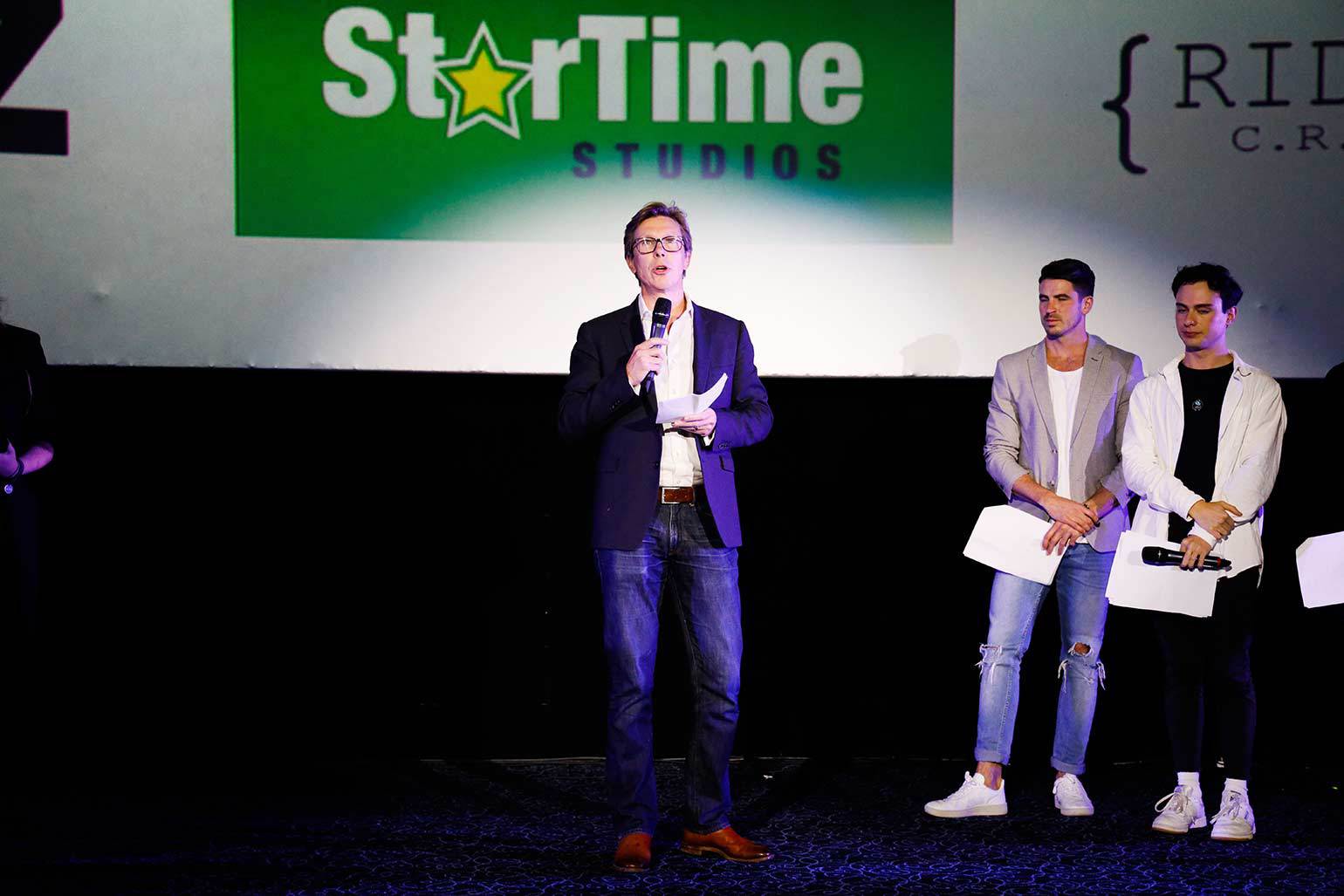 Karen says student response has been enthusiastic. 'Sharing stories is a powerful way to drive change; it forms awareness and connects people, but it also empowers the storyteller. For those film makers who have been victims, often it is the first time they've shared their stories. It's a safe place to do that and they can get closure. They feel empowered because they are not a victim anymore; they become a change agent, a leader, because they are sharing their stories in a context that helps other people.'
The LGBT+ community is particularly affected by bullying. Karen says, 'More than 70% of the community has been attacked, bullied or harassed; 80 per cent of homophobic or transphobic bullying occurs at school and has a profound effect on their well being and education. The size of that problem led us to create a specific prize category to align with the Day of Pink — the RBC Touch of Pink award — for a film exploring bullying and discrimination, homophobia and transphobia. It is vital that schools have policies against homophobia and transphobia, because they are really effective in preventing LGBT+ teens from physical and verbal abuse as well as self-harm and suicide, but it's also vital that we as a community shine a light on that problem and do what we can to address it. So with the support of RBC, our festival program allows young people to take an active part in doing exactly that.'
RBC became involved with REELise when Nicole Kidd, Managing Director, Head of Corporate Banking Australia and Institutional Client Management Asia–Pacific, RBC Capital Markets, was invited to the 2016 REELise film festival. Bullying is something Nicole feels strongly about. Her husband is a police officer and regularly patrols The Gap, a cliff-top spot in Sydney that is notorious for youth suicides. 'When a young person commits or attempts to commit suicide, there is a ripple effect throughout schools. We have to change the conversation and change people's approach to accepting bullying rather than standing up and saying, "No, it's not OK". That's drives a lot of the momentum behind our involvement', Nicole explains.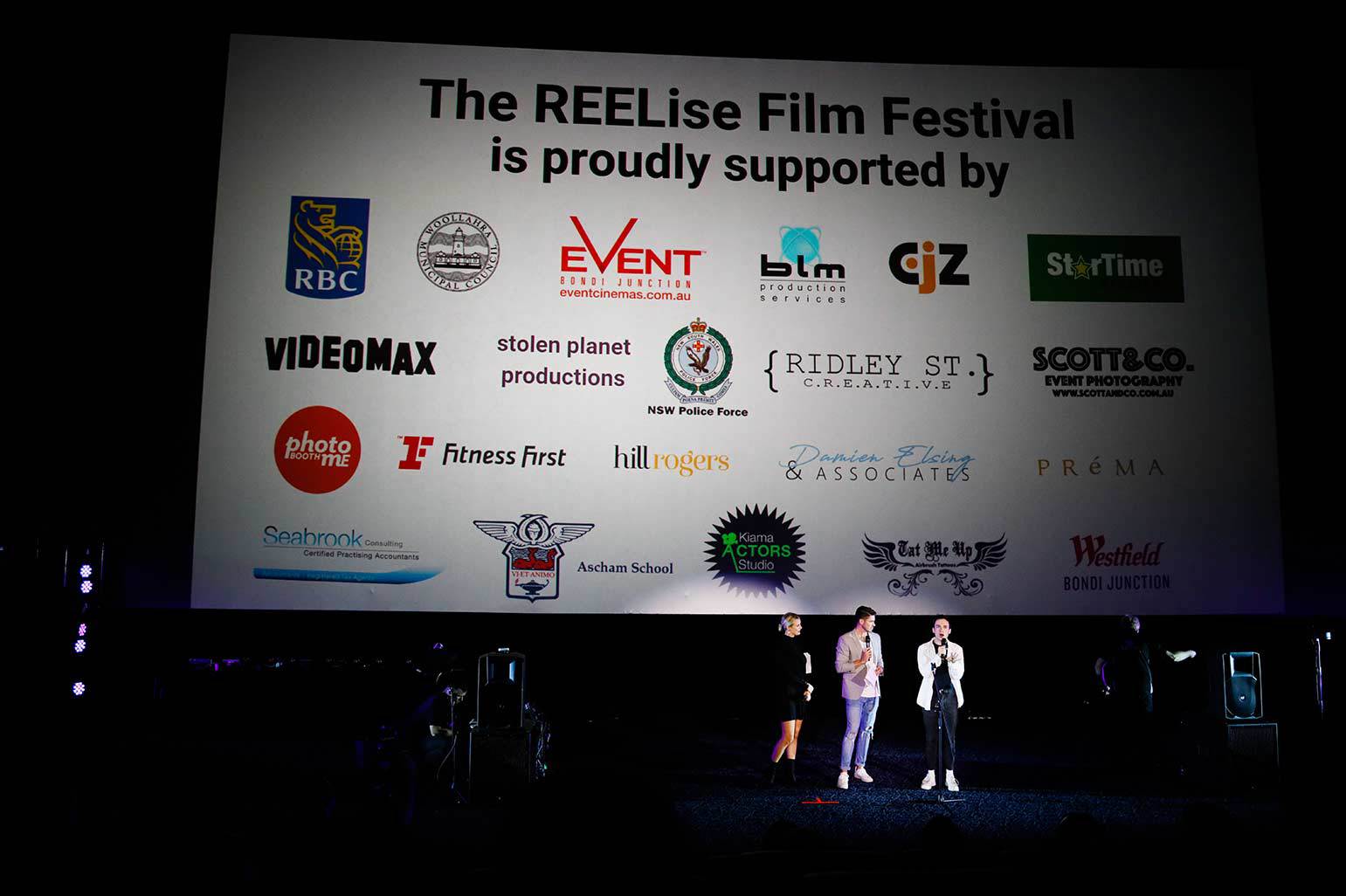 Nicole was impressed by the festival. 'The concept of taking the devices that are actually used to cause the cyber bullying and turning them into a force for good, enabling young people to express how they are feeling and get very powerful messages out to the world, is a very good one. Also, the initiative was youth led and I was really interested in the way that REELise creating a conversation around diversity and particularly inclusion.'
Nicole approached Blair Wark, now Chief Country Officer for Australia and Chief Operating Officer for RBC in Asia-Pacific, and under the RBC charity donation scheme, was able to provide a small grant in 2016. As part of this, RBC invited some of the young film makers to come in and show their films and talk to the staff. 'When they present and talk about their films in a corporate world boardroom, they feel very proud of what they have done and equally, the staff feel very connected to the organisation that RBC is supporting', says Nicole.
Blair is a keen supporter of the program. 'With two young daughters, I've seen first-hand the pain and harm that can be caused by mobile devices and social media used in the wrong way.But it is wonderful to see how young people, with support from REELise, can also use these same devices to create films that help to fight cyberbullying. The films and messages are an inspiration to all ages.'
More than a decade after RBC Australia supported the first Day of Pink, it is inspiring, but not surprising, to see that the company is still supporting others to stand up for inclusion.