R&B singer-songwriter Liza (pronounced Lee-za) opens up about her music, her journey and tapping into The Power Within
Growing up as a first-generation Canadian raised by a single father, Liza (pronounced Lee-za) embraced a diverse range of music at a young age. Her father played Marvin Gaye, Mariah Carey, and Sade, but he also introduced her to Ethiopian trailblazers such as Aster Aweke, and Gossaye Tesfaye. Armed with a karaoke machine at four-years-old, she began to hone her voice by singing constantly.
Over the next several years, Liza pursued music as a hobby, writing poems and songs and performing whenever she had the opportunity. Her father encouraged her in her music, but also instilled the importance of an education. Liza pursued a degree and career in nursing and clinical research as she continued working on her music. "It was while I was nursing that I really dove into music. And as my father saw the juxtaposition of my life – of going to work a twelve-hour shift and then going to the studio – he was impressed and proud. And I think that made him into a believer."
In recent years, Liza's hard work has been rewarded, as her talent has been recognized at many levels. In 2019, she lent her voice to "COMPLEXITIES" from Daniel Caesar's critically acclaimed CASE STUDY 01 and landed on Michelle Obama's Higher Ground official Spotify playlist. Her music has been featured in several TV shows and she was one of six selected artists to take part in the ASCAP's annual The Come Up Showcase. In November 2021, Liza was one of 30 artists worldwide, and one of the first ever Canadians, to be selected as part of the YouTube Music Class of 2022. She was named Amazon Music's Breakthrough artist for November 2022 and most recently, Liza was selected as the only artist and Canadian to be a part of the inaugural Snapchat Creator Class of 2023.
While Liza is proud of her recent successes, what she is most grateful for is the opportunity she has to have reach others. "I get so many messages and DMs from people telling me how specific songs resonated with them and how it helped them get through a specific time. That's the best thing I can hear, to know that words I have written have helped someone get through something difficult."
Celebrating International Women's Day
Liza is performing at the RBC International Women's Day event on March 8th – a performance she is honoured to give. "I think every day should be International Women's Day," she says. "While there is a lot more appreciation and acknowledgement for what women do and what they stand for, this day lets us take the time to recognize the sacrifices that women make. I feel women are the muscle that runs through everything and are the ones that keep everything together, like glue." She feels the day offers an opportunity to acknowledge and appreciate the women in our lives and careers and feel gratitude for them.
In the music industry, she acknowledges the amazing women on the business side and the creator side, but feels there is more work to be done. "I don't know many producers or engineers that are female," she says. "I think we're still working on gaining equal footing. We have a long way to go, but it's nice that people are paying more attention and want women to excel in their respective careers and to create more spaces for women to be safe – to step into spaces that previously they weren't welcomed into."
Finding the power within: You don't know what you're capable of until you're put to the test
RBC's 2023 theme for International Women's Day is Celebrate the Power Within
The theme "Celebrate the Power Within" resonates strongly with Liza, who draws on both her inner strength and vulnerability. Her song Done is Done, for example, comes from a place of heartbreak and to perform it, she needs to enter a vulnerable space. "By allowing yourself to tap into those vulnerable parts, the music comes out very authentic and people understand what you're saying. When I perform the song, I get emotional, but I like to tap into those spaces because it brings the audience along with me on this journey."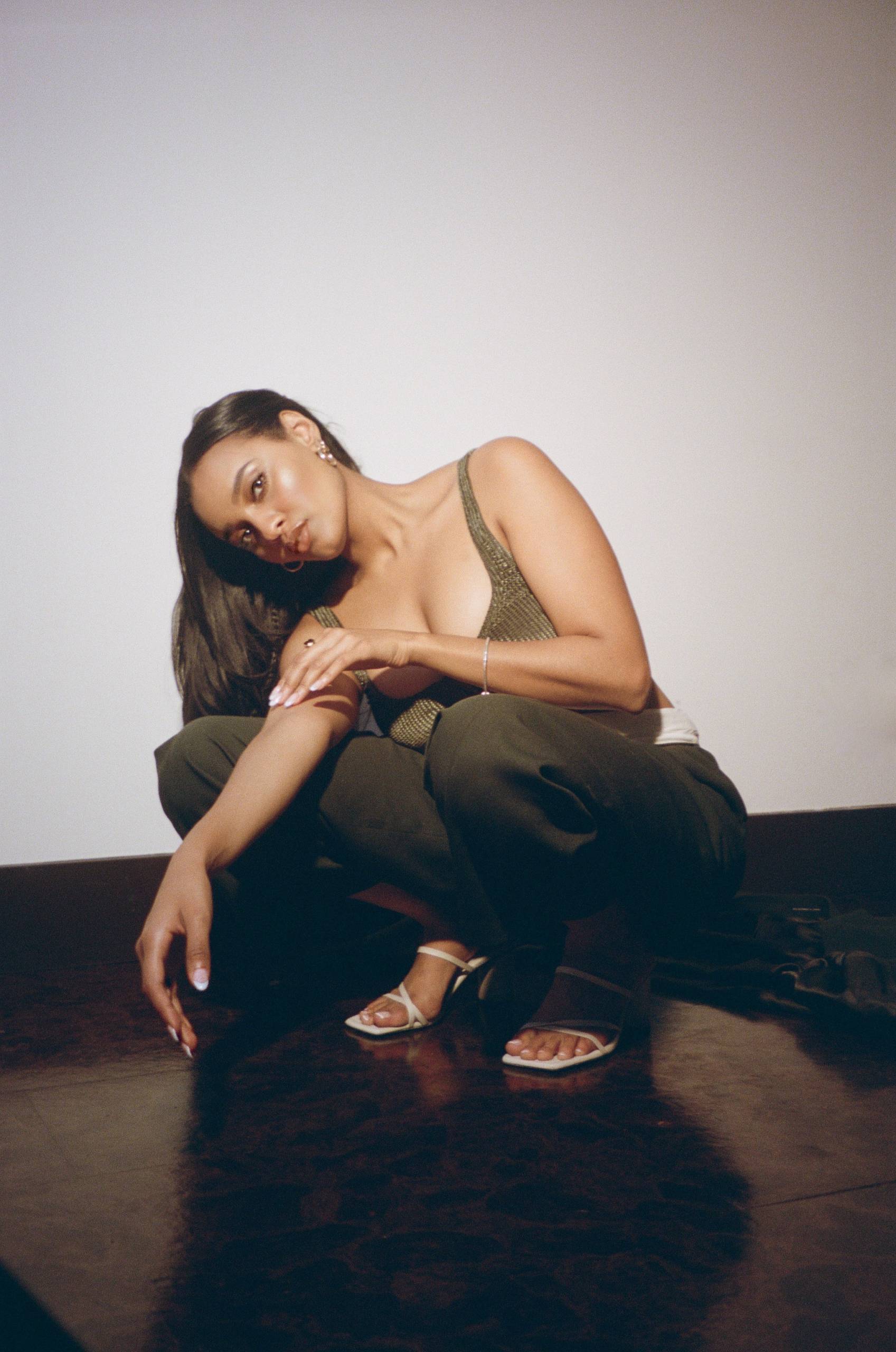 And Liza draws on her power within to grow as an artist. "Often, we don't realize how strong we are until we're put to the test. With music, there are a lot of ups and downs and when you're really forced to pay attention to everything you bring to the table, you realize how powerful you really are."
She adds that with music, just as with any entrepreneurial path, there is a great deal of mental tenacity required – and there will be times when you need to draw on the power of others to get through tougher times. "[Being an artist] takes a lot of persistence and resilience. And sometimes you need to lean on the people around you who have the power you need at that moment to reach the next level, or the support you need to be okay in that moment. We all have our own individual strengths. Leaning on those strengths, or allowing other people's strength to shine through, is an amazing way to celebrate the power within others."
This International Women's Day, Liza's journey provides a shining reminder of the power of family, love and inner strength – and how the combination of these powerful forces can spread joy, love and music.